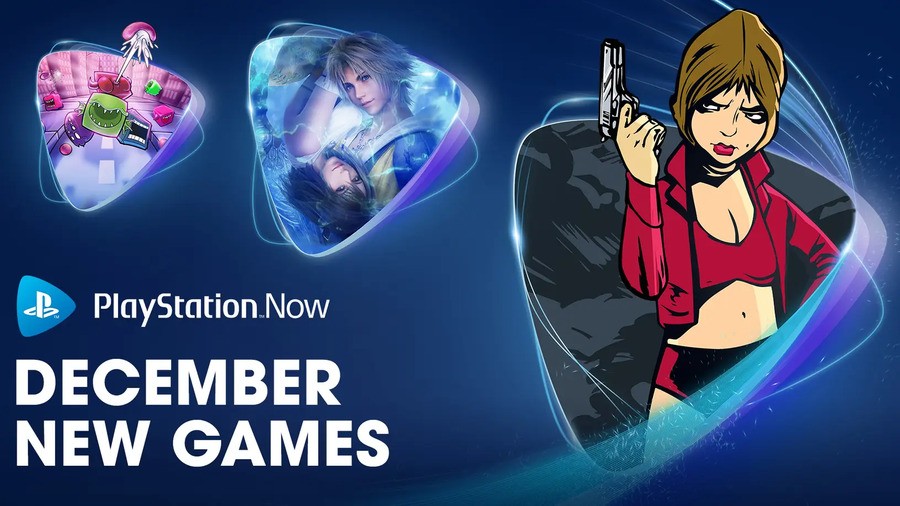 There's talk of a total overhaul to Sony's existing subscription services, with PS Now apparently on the chopping block as the company looks to add tiers to PS Plus. In the meantime, though, it's business as usual for the on-demand membership, with a slew of games set to be added as part of the December 2021 refresh.
The lineup this time includes GTA 3: Definitive Edition, one-third of the GTA Trilogy compilation, of course. You'll also get double-pack Final Fantasy X/X-2 HD Remaster, strategy tie-in John Wick Hex, and the chaotic multiplayer party game, Spitlings. This is all in addition to All PS Now Games currently available, which you can find through the link.
It's not a bad selection really. Obviously, the GTA Trilogy's issues are well documented, and GTA 3: Definitive Edition has aged the worst of the trio, but it's still a stone-cold classic. Elsewhere, we described Final Fantasy X/X-2 HD Remaster as "enticing" in our 8/10 review, while John Wick Hex surprised us in a positive way.
All of the games are permanent additions, apart from GTA 3: Definitive Edition, which will leave the service on 31st January, so quite a short turnaround there. Will you be downloading (or, indeed, streaming) any of these titles? Subscribe in the comments section below and let us know.
[source blog.playstation.com]