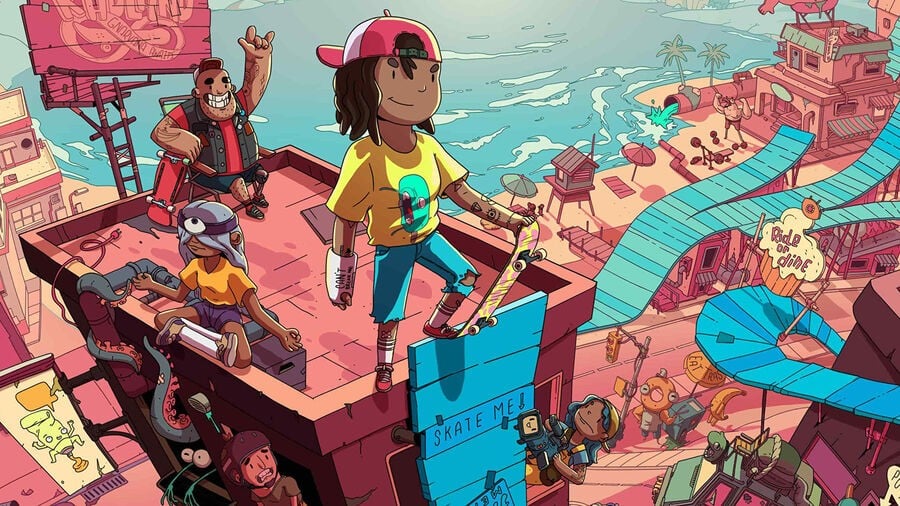 OlliOlli developer Roll7 has been acquired by Take-Two, the company that also owns Rockstar Games and 2K. The team will now fall under the Private Division publishing label, which was already planning to put out its next game OlliOlli World prior to the purchase. That's now slated to launch early next year on PlayStation 5 and PS4 in the Q1 2022 period. Roll7 also has other projects in the works at its London office, it's been confirmed.
Michael Worosz, head of Private Division, said: "As a team passionate about action sports ourselves, seeing how Roll7 combines the thrill of competition with the zen of achieving flow-state in a videogame is remarkable, and we can't wait to show the world this phenomenon with our release of OlliOlli World this winter."
Meanwhile, Roll7 CEO Simon Bennett says the British studio is happy to be growing as part of the Private Division label. "Joining the label puts us in a great position to continue to grow and to set our sights on achieving our ambition to become a pre-eminent global videogames developer." As a result of the publisher's involvement, OlliOlli World has been able to increase its scope and creativity potentials.
[source videogameschronicle.com]