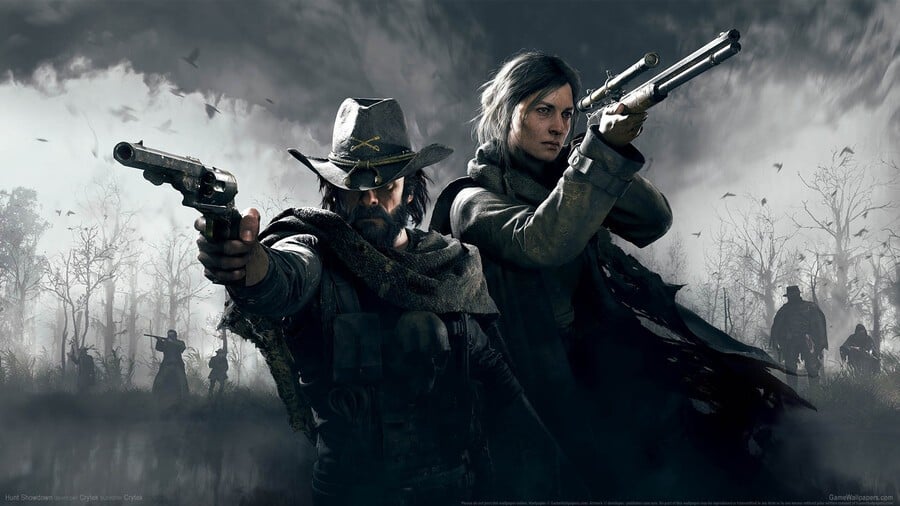 Hunt: Showdown update 1.7 will soon be on its way to PlayStation 4, but if you happen to be playing the tense title via backwards compatibility on PS5, you can also look forward to a frame rate boost. Previously locked to 30 frames-per-second, this new patch unlocks the frame rate, allowing it to reach up to double what it could previously do. It doesn't appear to be a locked 60 frames-per-second, but this is a lot better than having to be stuck to the constraints of PS4.
Detailed in a Reddit post by a Crytek employee, it's explained how the team is always trying to better Hunt: Showdown for its console audience. "A lot of big features are coming with Update 1.7 such as the reconnect support feature and custom loadouts. So, we felt this was the perfect time to add one more long standing community request to that list."
Looking ahead to 2022, the studio wants to ensure "a consistent and stable 30 FPS" for PS4 players". The 1.7 update is already live on PC now, so expect it to hit PS5 and PS4 systems shortly. Are you a Hunt: Showdown player? Are you looking forward to playing the game at 60 frames-per-second? Let us know in the comments below.
[source old.reddit.com]