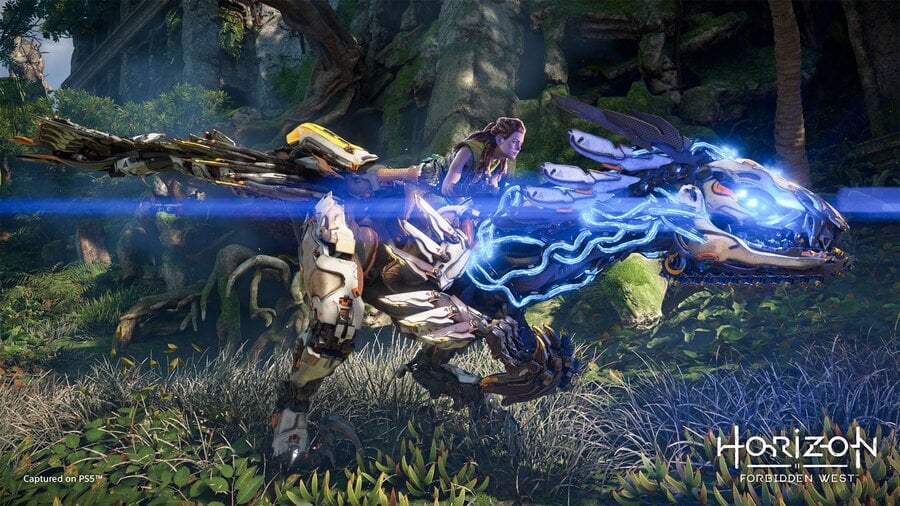 Who doesn't love a game within a game? Many RPGs and open world adventures feature in-universe recreational activities — these can be simple mini-games or fully fleshed out experiences in their own right, like Gwent in The Witcher 3: Wild Hunt. It sounds as though Guerrilla Games has been inspired by this, as the world of Horizon Forbidden West will be full of opportunities to play something called Strike.
There's not a whole lot of info about Strike right now; it's been extremely quietly "announced" in an FAQ on the PlayStation website. What we do know is that it's a "board game played by inhabitants of the world of Horizon", played using sculpted pieces representing the various animal-like machines that roam the land. "Aloy will be introduced to Strike in Horizon Forbidden West and she can challenge many different NPCs to a match," the FAQ states. We imagine the game will be Chess-like in nature, but we'll have to wait and see.
As part of all the pre-order business revealed earlier today, a couple of editions of the game mention Strike pieces — this is what they're referring to. For example, pre-ordering the Digital Deluxe edition will grant you an Apex Clawstrider Strike Piece, which you'll then be able to use in Strike matches in-game. It sounds to us like these Strike Pieces will be collectable throughout your journey, which is pretty cool.
Do you like the sound of Strike in Horizon Forbidden West? Can you see yourself losing hours of game time to this distraction? Don't go on strike in the comments section below.
[source playstation.com]