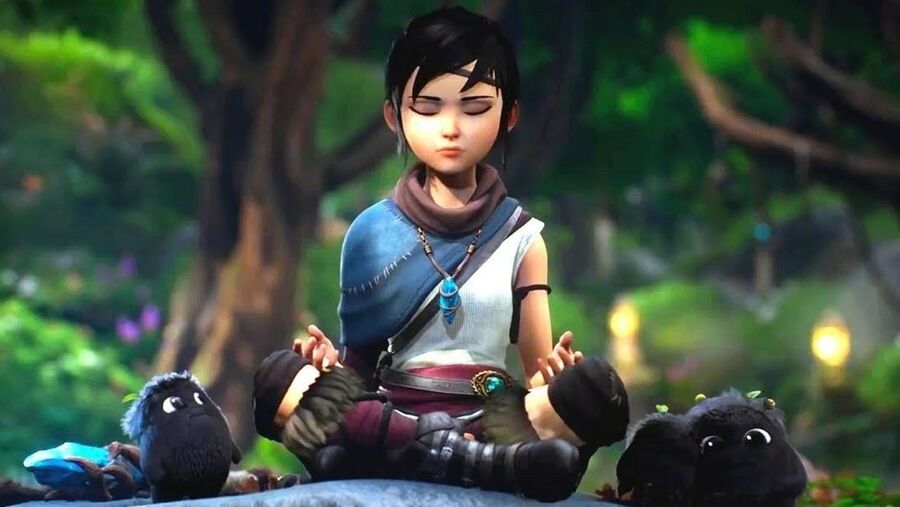 Kena: Bridge of Spirits arrived on PlayStation 5 this week, and it's a charming adventure that's well worth playing. If you're a Trophy hunter, the game's list is a pleasant one, and not too challenging to complete — save for one that might take you some time. The Trophy 'Master Spirit Guide' requires you to beat the game on Master Spirit Guide difficulty, a setting that's only unlocked after completing the game on a lower setting first. However, an exploit will allow you to get this Trophy without going through the game a second time.
Indeed, some sort of bug or oversight has resulted in a method to secure the Master Spirit Guide Trophy in a matter of minutes, saving you the trouble of playing through the indie title on its highest difficulty level. After beating the game once, you can use manual saves to effectively skip a second playthrough altogether, and still walk away with the gold Trophy. If you're curious how to do it, we've outlined the steps in our Kena: Bridge of Spirits Trophy guide. We've tested it: the exploit works (on PS5 and PS4), and it's super easy to do.
Of course, the game is good enough that you might want to achieve this Trophy the regular way, and that's totally fine. However, if you just want the Trophy and aren't too worried about going through Kena's adventure again, this exploit will save you a ton of time.
As with anything of this nature, the method will almost certainly be patched out in the near future. We've no doubt that Ember Lab is aware of the exploit, and is working on fixing the bug right now. If you do want to do this, then you probably don't have very long, so hop to it if you're tempted.
Will you be grabbing the Master Spirit Guide Trophy using this exploit, or are you up to the challenge of playing the game on its hardest setting?
[source powerpyx.com]