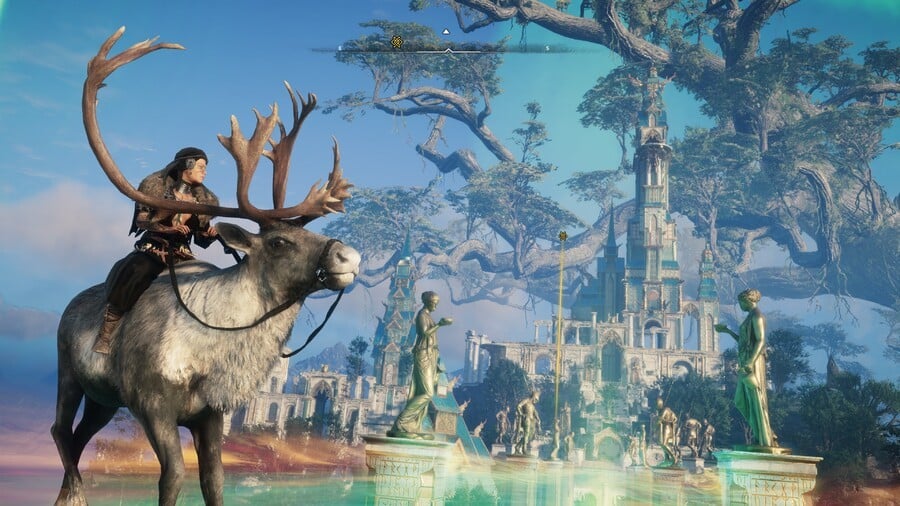 Just like its open world predecessors, Assassin's Creed Valhalla is getting an educational Discovery Tour mode. Officially titled 'Discovery Tour: Viking Age', the mode will be added as a free update on the 19th October.
For those out of the loop, the Discovery Tours in Assassin's Creed Origins and Assassin's Creed Odyssey let you roam the entire map at your leisure, without having to worry about combat or anything else. You could visit various landmarks while a narrator talked you through their history. A great way to learn more about the settings and time period of each game, and we're sure that Valhalla will provide a similar experience.
The Ubisoft press release reads: "For this new opus in the series, the development team in Ubisoft Montreal has changed the formula to make the experience even more fun and informative. Discovery Tour: Viking Age puts the narrative and storytelling at the heart of the experience; players will step into the shoes of Viking and Anglo-Saxon characters of the time and live their big and small stories. During their memorable adventure, they will interact with the world and its inhabitants while discovering many details and anecdotes about the time period."
This will also be the first time that a Discovery Tour will be available to purchase separately. In 2022, Ubisoft is releasing Discovery Tour: Viking Age as a standalone product on consoles. No defined launch date or price has been given, but it's going to be $19.99 on PC, so you can probably expect a similar tag on PlayStation.
Are you up for a new Discovery Tour? Get your notebook out in the comments section below.