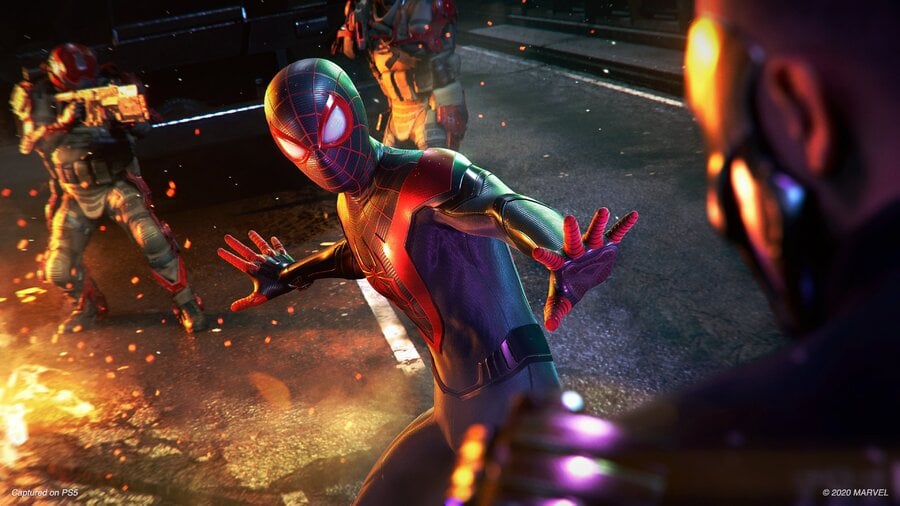 Sony is seemingly putting out PlayStation 5 consoles to retailers as often as it can; we've seen the sought-after systems come in and out of stock several times recently. When they're available, sales for PS5 games skyrocket, but if consoles elude consumers, that of course means less software leaving the shelves. If you take a look at the UK's latest physical sales chart, it's clear we're in one of those PS5 slumps again.
With PS5 stock in short supply once again, Marvel's Spider-Man: Miles Morales — a consistent seller on the new console — has left the top 10, now at number 18. Ratchet & Clank: Rift Apart, meanwhile, has left the chart altogether, presumably because a chunk of its sales are generated from bundled software. The best-selling PS5 game this time is F1 2021, which continues its streak in the number one spot.
Elsewhere, Olympic Games Tokyo 2020: The Official Video Game takes the bronze, with 42 per cent of sales going to the PS4 version. Assassin's Creed Valhalla has made somewhat of a comeback, now in eighth place, up from number 12 — but it can't quite top the mighty Grand Theft Auto V in seventh.
Here's the UK's latest physical games top 10.
UK Sales Charts: Week Ending 7th August, 2021
F1 2021
Mario Kart 8 Deluxe
Olympic Games Tokyo 2020: The Official Video Game
Animal Crossing: New Horizons
The Legend of Zelda: Skyward Sword HD
Minecraft (Switch)
Grand Theft Auto V
Assassin's Creed Valhalla
Super Mario 3D World + Bowser's Fury
Marvel's Avengers