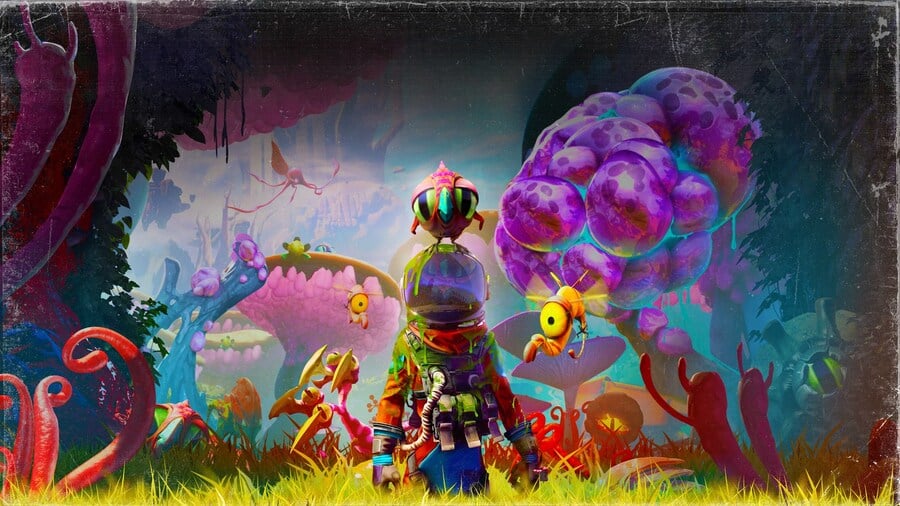 Earlier this year, you may recall that Google Stadia shuttered its development studios and ceased work on game projects. One victim of this mass closure was Typhoon Studios, the team perhaps best known for Journey to the Savage Planet. The well-received sci-fi shooter was thought to be lost in all the legalities that followed, but as it turns out, things are looking pretty positive for the game and for the people behind it.
The lead creatives at Typhoon Studios have formed a new team named Raccoon Logic, aided by financial support from Tencent. This new studio located in Montréal has been founded by industry veterans from the likes of Ubisoft, EA, and WB Games, and what's more, they've regained control of the Journey to the Savage Planet IP. While not explicitly stating work has begun on a sequel, it sounds as though the team is excited about the future.
"We're excited to be back in the indie space, making the games we truly believe in with an amazing new team," says creative director Alex Hutchinson. "The early investment from Tencent is a huge boost, meaning we can do significant work on our own before we start talking to publishers. We love systemic games, games with a sense of humor and a big heart, and games with strong flavours that get reactions from players."
Meanwhile, studio head Reid Schneider teases a possible return to the franchise: "We're super excited to continue the work we started at Typhoon Studios, and build upon the Journey to the Savage Planet franchise in the future," he says.
Are you looking forward to future projects from Raccoon Logic? Tell us in the comments section below.