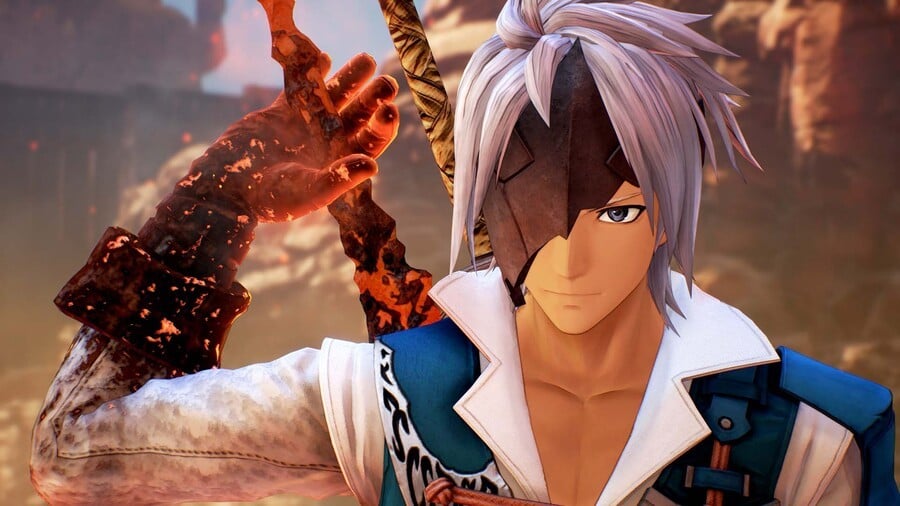 With its September release date quickly closing in, there's been some speculation surrounding the actual length of Tales of Arise. Some fans have been wondering whether Bandai Namco's focus on developing a new graphics engine would mean that the game's overall size would suffer — but it sounds like we can still expect a typically beefy Tales adventure.
On the latest Tales of Arise developer showcase, producer Yusuke Tomizawa was asked about the game's length. He replied: "Needless to say it'll depend on your playstyle. But overall, I can say it'll be around the same length as Tales of Berseria. Of course, the game will have a lot of side content and replayability for second runs as well." (As translated by DualShockers.)
Okay, but how big is Tales of Berseria? Well, it depends on the amount of side content that you attempt, but on average, it takes around 50-60 hours to complete one playthrough. Considerably more if you want to see and do absolutely everything — although we don't know whether Tomizawa is taking that into account in his answer.
So there you have it — Tales of Arise should be a decent size. Are you looking forward to upcoming the action RPG? Embark on a grand journey in the comments section below.
[source youtube.com, via dualshockers.com]