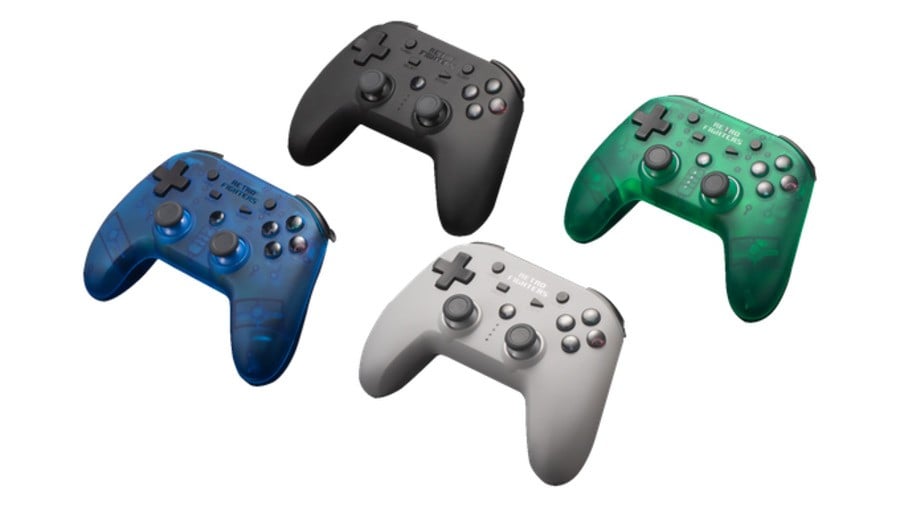 A Kickstarter for a wireless controller that hooks up to both a PlayStation 2 and PS1 console has flown past its pledge goal of $20,000 with one week to spare. Designed by a family-owned business named Retro Fighters, 1,875 backers have so far raised more than $125,000. Named the Wireless Defender, the pad connects to the two consoles via a wireless receiver placed in the port where you would normally connect the default wired controllers. The product is expected to ship in January 2022, with a $34 pledge rewarding you with the controller itself, wireless dongle, instruction manual, and a USB charging cable.
Since the stretch goal of $120,000 has been reached, Retro Fighters will expand the controller's compatibility to the PS1 Classic system, Nintendo Switch, and PC and MAC via the USB attachment. Available in classic gray, black, transparent green, and transparent blue, the team has a "100% working pre-production prototype ready to go! All molds, PCBA's and internal components are ready. We are in the final testing phase and then we will start production."
The device is said to hold more than 10 hours of battery life and has a wireless range of over 30 feet. Again, pledging $34 nets you the complete bundle (you can choose your controller colour), with higher tiers including more pads. This is the fifth successful Kickstarter from Retro Fighters, meaning the project won't suddenly disappear into thin air. "We pride ourselves on listening and communicating with our fellow retro gamers and creating products designed to maximize the gaming experience. We strive to provide daily excellence in customer service and operational execution."
Are you interested in picking one up? Remember, the Kickstarter sticks around for one more week. Share your overall thoughts in the comments below.
[source kickstarter.com]