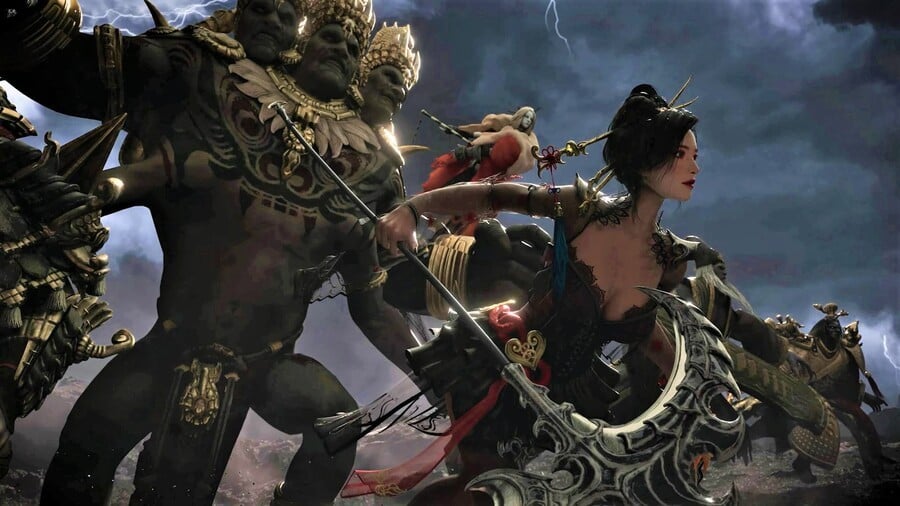 Another month, another PS Plus games reveal. August's lineup was actually leaked days before the official announcement, by none other than Sony itself. As such, it feels like people have had additional time to moan and groan about what is, in all fairness, a pretty dull month. Well, at first glance, anyway.
So, just to recap, subscribers are getting access to Hunter's Arena: Legends on both PS5 and PS4, as well as Plants vs. Zombies: Battle for Neighborvllle and Tennis World Tour 2 on PS4. Again, it's quite easy to see why some people might complain. Being a new release, Hunter's Arena: Legends could actually be really good, but the fact it's of the battle royale genre will immediately raise a red flag for many.
Plants vs. Zombies, by all accounts, is a fun, well-made 'shooter' — but it's not the kind of game that's going to blow people away. And lastly, Tennis World Tour 2 is, well... Tennis. If you don't already like the sport, chances are that you probably won't be checking it out.
As always, though, we want to know what you think. Are you happy with your PS Plus games for August 2021? Vote in our polls, and then give us a very honest opinion in the comments section below.