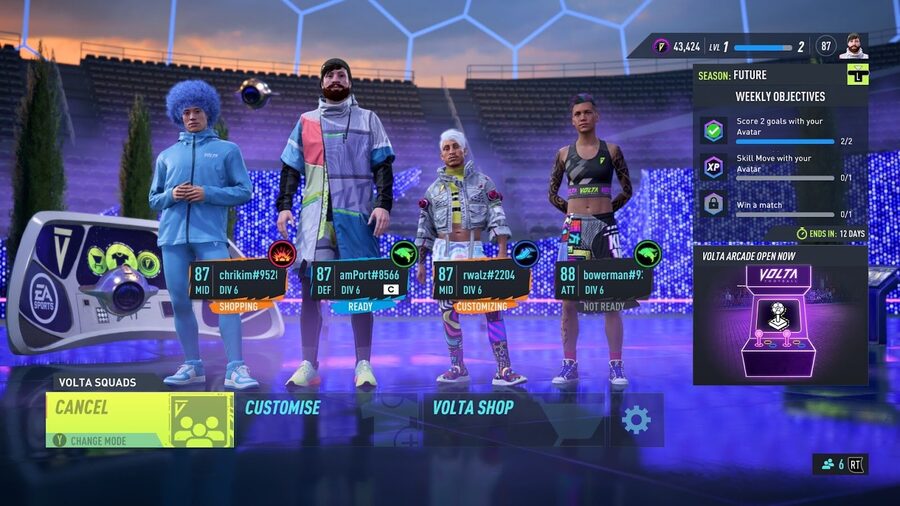 EA Sports is unlikely to ever revisit its Street series, so it's important that it continues to invest in modes like Volta Football and The Yard in FIFA 22 and Madden NFL 22 respectively. We're already fairly happy with what we've played of the latter, but now it's time to turn our attention to the publisher's flagship soccer sim.
New official Pitch Notes reveal the aims and objectives for this year's Volta Football, and it's all about tekkers. Points will be awarded for flair moves like nutmegs and wall passes, allowing you to multiply your goals. Those who pack enough skills into a single possession will be rewarded with four points for a single goal, which is obviously a massive change to the rules.
Upon creating your own avatar, you'll be able to select a Signature Ability, which will allow you to either shoot with more power, move faster, or initiate devastating shoulder barges. These sound similar to the Takeovers in NBA 2K22, so EA Sports has clearly been paying attention to what its rival has been doing.
Perhaps the coolest thing about this year's Volta Football is that in addition to standard match-ups, there's also a new Arcade, which is packed with mini-games like Foot Tennis and Dodgeball – it all looks like a ton of fun. There's a focus on drop-in, drop-out online play, so no single player campaign this year – but seasons will allow you to unlock tons of cosmetic rewards every six weeks or so.
We're looking forward to getting our hands on this, as it finally appears to be blossoming into its own pillar of the FIFA experience. In terms of visual identity and gameplay, the new Volta Football very much stands out from the rest of FIFA 22, which is arguably how it should be. If it plays as good as it looks, then we can see ourselves committing a number of hours to this.
[source ea.com]