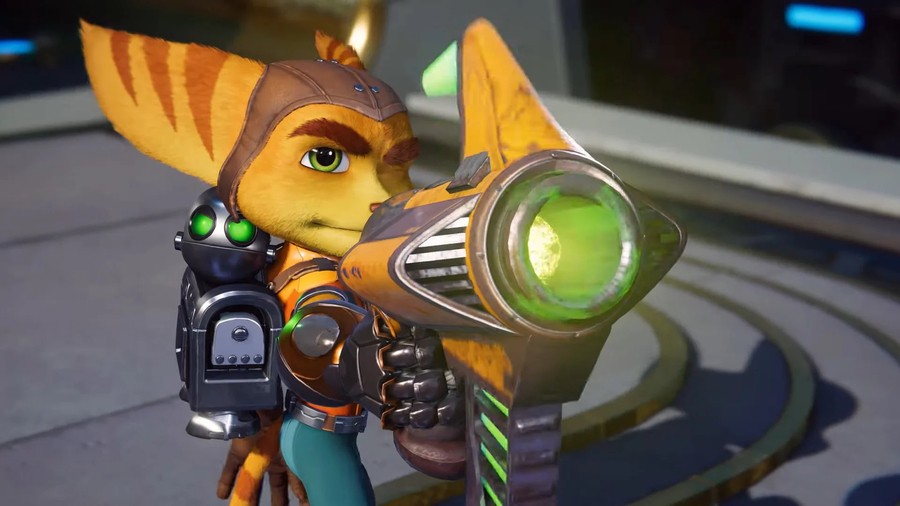 It's been proven several times by this point: when UK customers can get their hands on a PlayStation 5, software makes a big jump. It's happened again in the latest physical chart. Ratchet & Clank: Rift Apart was down in sixth place last week, but has shot back up into first place. It's a 187 per cent leap in sales, thanks to retailers replenishing their stock of the sought-after console. The game is included as part of a bundle, so it's not a huge shock to see it benefit from more PS5s going on sale.
FIFA 21 is of course still performing strongly in second place, but it's in the tail end of the top 10 that things get interesting. Assassin's Creed Valhalla has climbed all the way up from 17th to eighth; according to GamesIndustry.biz, this is also due to PS5 stock coming back to retail, as the game is bundled in at some shops. Meanwhile, Oddworld: Soulstorm arrived as a physical product, and it's managed to secure a debut in 10th place. Publisher Microids will be pretty happy with that, we imagine.
Here's the latest top 10 in full.
UK Sales Charts: Week Ending 10th July 2021
Ratchet & Clank: Rift Apart
FIFA 21
Monster Hunter Stories 2: Wings of Ruin
Mario Golf: Super Rush
Mario Kart 8 Deluxe
Animal Crossing: New Horizons
Minecraft (Switch)
Assassin's Creed Valhalla
Grand Theft Auto V
Oddworld: Soulstorm
[source gamesindustry.biz]