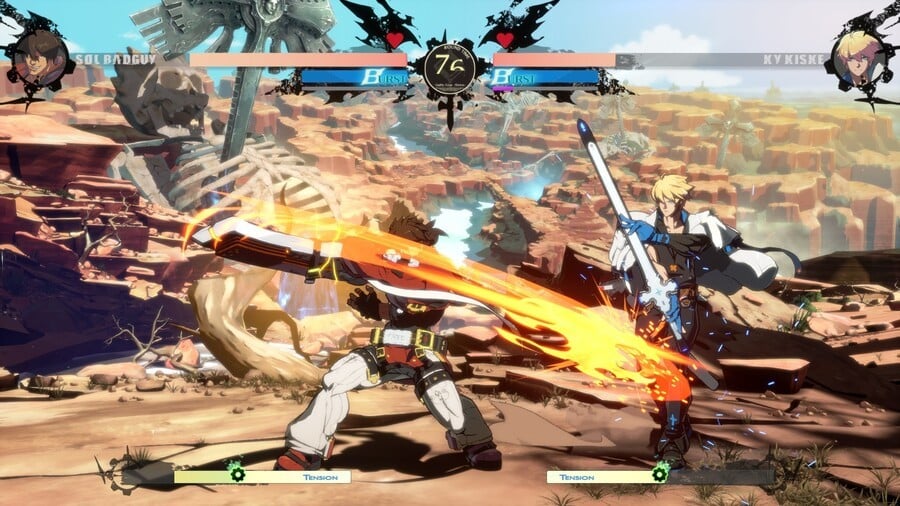 Cross-play can be a really big deal for fighting games. With more platforms, you've got a better chance of finding opponents. And if you can find opponents quickly, and without much hassle, then you encourage players to come back, which creates a much more active online community.
For months, players have been campaigning for Guilty Gear Strive cross-play between PlayStation consoles and PC, but developer Arc System Works has never been able to promise anything. Unfortunately, that's still the case, but a recent interview has renewed people's hope.
At the very least, it sounds like Arc System Works is still taking cross-play seriously. Speaking to Comunidad Arc System Works, the studio confirms that it's "going through the verification processes" for cross-play support. "But there are still many practical issues like schedules and the running costs of matching servers. It will take a little more time before we can make a concrete announcement," the developer concludes.
We don't quite know what these "verification processes" are. It could be that Arc System Works is having to negotiate with platform holders like Sony, or maybe it's busy working on the technical side of things with server providers — or both. In any case, it'll be interesting to see what happens. Hopefully the developer will have good news to share in the not too distant future.
[source comunidadarcsystemworks.tumblr.com]