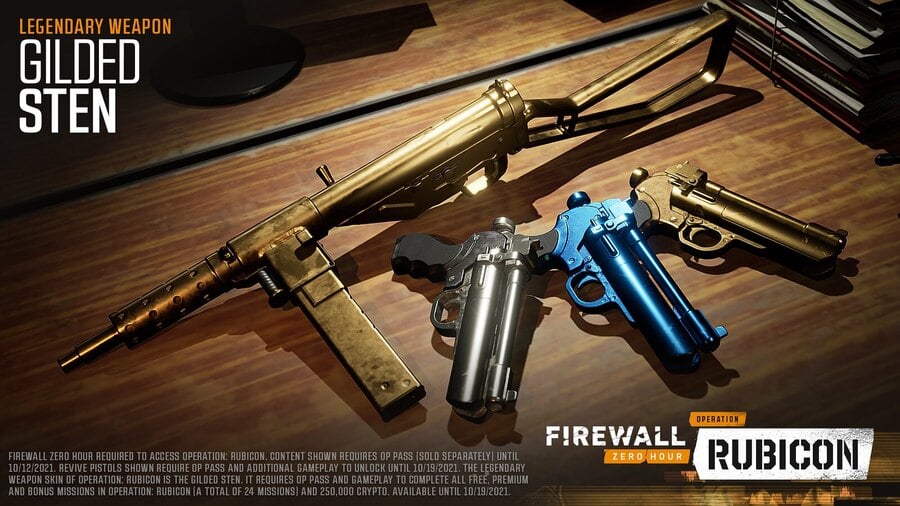 Sony's simply got to be lining up a next-gen sequel to tactical shooter Firewall Zero Hour, right? The PSVR exclusive, now in its third year, is still getting seasonal content – and while Operation: Rubicon is releasing without any additional maps or contractors, the longevity of the release is impressive to say the least.
Available in-game now, the new Battle Pass includes a bunch of cosmetic rewards – including a golden poo emoji you can dangle from your firearms. You'll need to complete missions – or purchase Hack Keys – in order to unlock the goods, but remember that you'll need to own the Rubicon Op Pass to access Premium and Bonus mission rewards. Fortunately, it's just $3.99.
The Legendary Weapon this season is the Gilded Sten, and you'll get that for completing all 24 missions in Operation: Rubicon. If you're just getting into the game, and have missed out on previously released content, then you may want to consider picking up the Firewall Zero Hour Deluxe Pack, which bundles in some of the best cosmetics and contractors for $19.99.
[source blog.playstation.com]