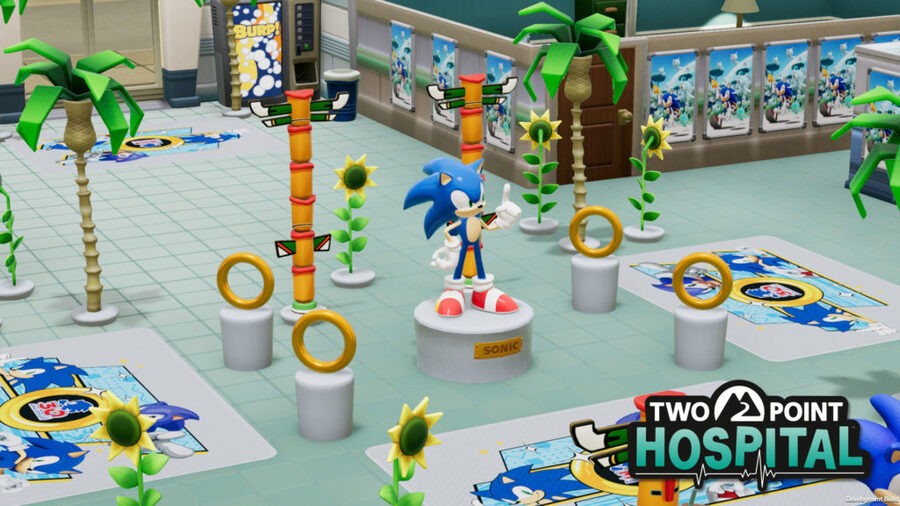 Sonic the Hedgehog celebrates his 30th anniversary this year, and what better way to mark the occasion than by spending it in hospital? It might be the blue blur's birthday, but SEGA fans are the ones getting a present. Today, Two Point Hospital has been updated with a bunch of Sonic themed goodies, and they're available for free right now.
A game update on PlayStation 4 will bring the content into the game, adding four costumes themed after Sonic, Tails, Knuckles, and Amy, as well as other set dressing for your custom hospital. There are all kinds of things you can deck out your waiting rooms and surgeries with, including a large Sonic statue, rings, palm trees, flooring, and more.
In other Sonic anniversary news, Sonic Colors: Ultimate is a HD remaster of the beloved Wii game for PS4, coming out in just a few weeks' time. Meanwhile, a mysterious new entry in the franchise is in development, pencilled in for next year. Will you be checking out Sonic's Two Point Hospital gear? Spin dash into the comments section below.
[source twopointstudios.com]