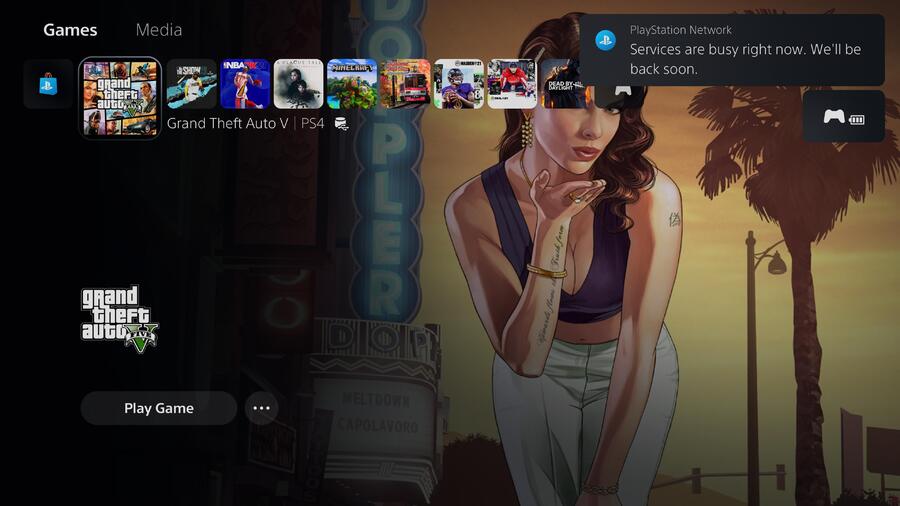 Here's something that we've never noticed before: on PlayStation 5, if you attempt to sign in to the PlayStation Network, and the network is experiencing technical difficulties, you'll get a small pop-up message that states "Services are busy right now. We'll be back soon." How thoughtful!
No, but seriously, it's good that something like this finally exists. Up until now, if you were having trouble signing in, you wouldn't know if the problem was due to the PSN or your own internet connection. The only way you could be sure is by hopping online and checking social media, or Sony's own PSN service status page. At least with this little message, you know that something's up with the PSN itself.
Of course, we only stumbled across this notification because right now, at the time of writing, the PSN is actually down. You can read more about that through the link.