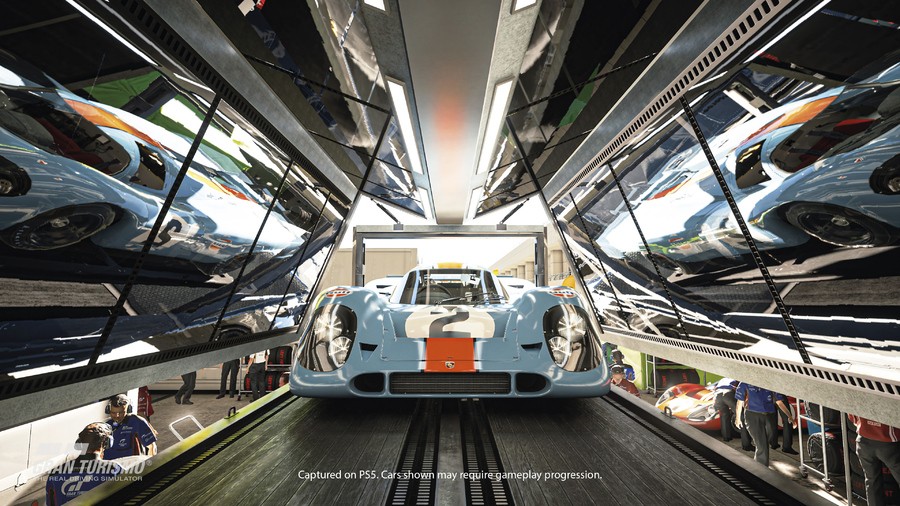 Gran Turismo 7 was recently pushed back to 2022 (and also announced for PlayStation 4), but there's still every reason to be excited about the sim racer. The first entry in the long-running series to hit PS5, this will surely be a feast for the eyes when it eventually crosses the line. In the meantime, though, there seems to be a possibility we'll get to play it in the near future.
Discovered by GTPlanet is official word of a PS5 beta test for the upcoming game. Getting there is slightly convoluted, but we'll explain as best we can. If you visit this page on the official PlayStation website, you'll find yourself at the Experience PlayStation portal. Assuming you're logged into your PSN account, click Start Quest, then Related Campaigns, then Italia Quest. Scroll down to find Gran Turismo Quest, click it, and it'll instruct you to watch 10 seconds of the "LIVE demo". If you then watch 10 seconds of the GT 7 announcement trailer, you'll be given a placeholder redemption code for a beta test.
The code is 1234-5678-9012, and reportedly doesn't do anything if you try to redeem it.
This all seems far too specific to be a simple mistake — we have to now assume that Sony is planning some sort of online beta test for GT 7 in the coming months, and you may be able to gain access via this method. The whole Quests thing has been largely uneventful the last few years, but perhaps Sony is looking to revive it? Whatever the case, this seems fairly cut and dry — a GT 7 beta is (probably) heading our way later in the year.
What do you make of this? Are we getting a GT 7 beta test, or is this odd scenario a simple error? Strap into the comments section below.
[source playstation.com, via gtplanet.net]