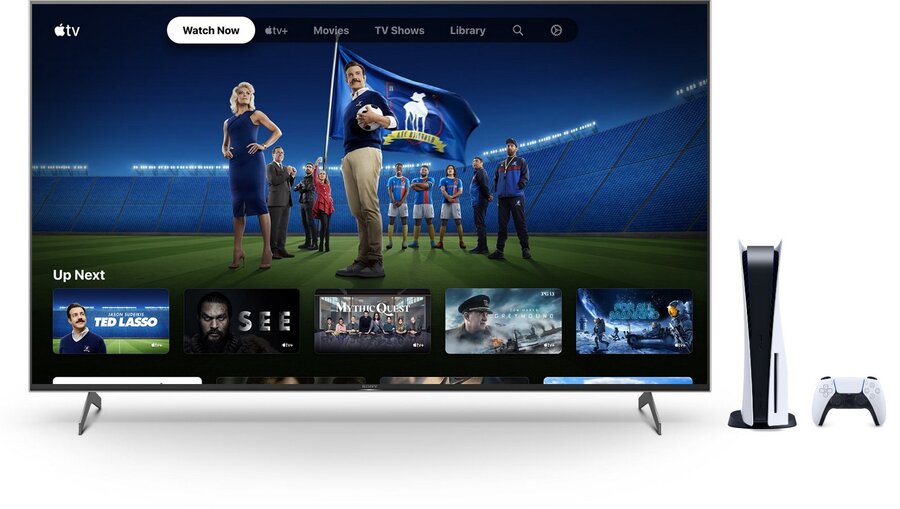 If you've got a PlayStation 5 console and you want to see what all this Ted Lasso palaver is about, you're in luck. Starting today through until 22nd July 2022, you can get six months of Apple TV+ for free via the PS5 Media app. This offer is only open to PS5 owners, as you need to activate it through the console itself. The best part is that existing subscribers can also take advantage, meaning everyone's welcome.
As detailed on the official PlayStation website, here's how you claim the free six months of Apple TV+:
Find the Apple TV app from your PS5 console's search bar, or find it under "All apps" in Media home.
Download and open the Apple TV app and follow the on-screen instructions.
Sign in with your Apple ID or create an Apple ID if you don't already have one.
Enjoy your six free months of Apple TV+.
Once the six months of free access expires, you can either cancel your subscription or pay £4.99 per month to continue watching the service's movies and TV shows. Again, you can only activate this offer through the PS5 system. "Redemption is required through your PlayStation 5 console." Once activated, you'll be able to check out Crystal Palace's Selhurst Park stadium in all its glory, and catch series like For All Mankind.
[source playstation.com]