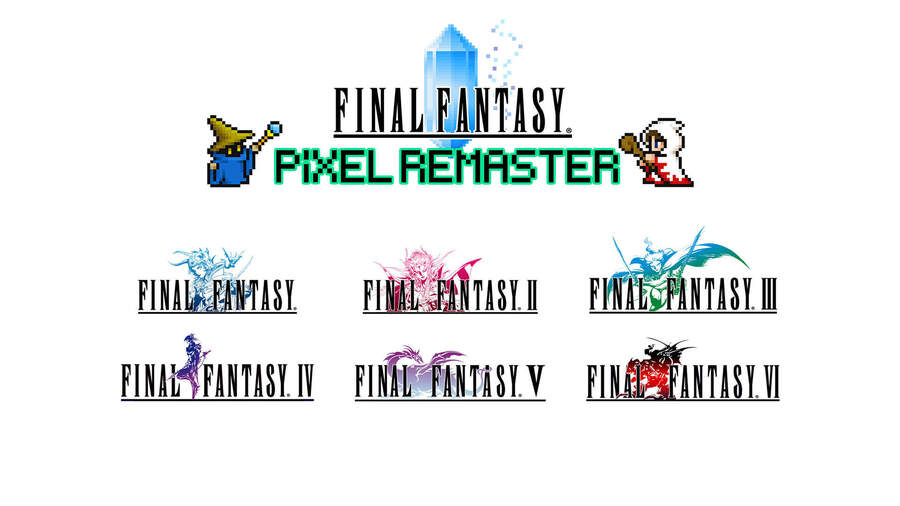 Hmmm, we're going to have to file this one under "Square Enix is taking the piss again". In a new Q&A regarding the recently announced Final Fantasy Pixel Remaster, the Japanese publisher has hinted that the collection could end up on other platforms if there's enough demand and support. Right now, the remastered games are only coming to PC and mobile.
It comes across as a typically tone deaf comment from Square Enix. There is obviously demand for Pixel Remaster on consoles — that's why the E3 announcement was met with such criticism. Official trailers were bombarded with dislikes, and the company's social media accounts were hounded. You're publishing and remastering a bunch of classic RPGs, Square — just slap them on everything!
But maybe it's not that simple. Perhaps the budget on these remasters is limited, and Square Enix needs proof of interest on PC and mobile before it commits any additional resources. Still, though, this just seems like yet another baffling Square Enix decision to us.
What do you make of this? Would you like to play Final Fantasy Pixel Remaster on PS5 or PS4? Shake your head and wonder in the comments section below.
[source jp.square-enix.com, via twitter.com]