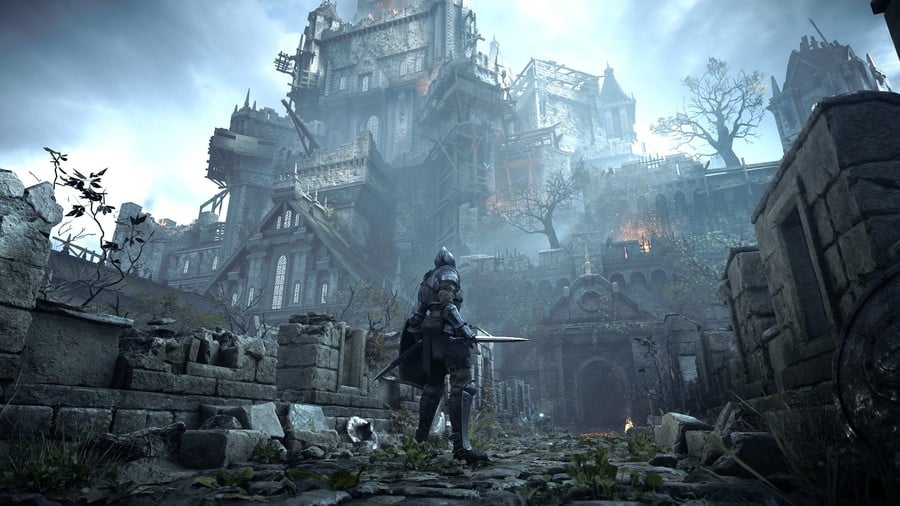 Earlier this week, when Sony officially announced its acquisition of Housemarque, an image mistakenly uploaded by PlayStation Japan seemingly confirmed Demon's Souls developer Bluepoint as well. The picture – utilising the same style as the one for the aforementioned buyout – included Returnal's protagonist in it, suggesting this was slated to be revealed after the Finnish firm.
To put it bluntly, the picture was highly suspicious: it wasn't an error because additional effort had been invested into designing it. And if the platform holder has marketing materials ready to run, then it's perhaps fair to assume that the deal is done – or, at the very least, almost done – behind the scenes. However, the remaster specialist has poured cold water on the speculation.
An update to its Twitter profile now stresses that it's a "fully independent self-funded studio". It also added the same language to a bunch of recruitment listings, despite it not being there before. Why it would go to this kind of effort if acquisition talks are already at a late stage is beyond us – but then, we're also baffled as to why Sony has clearly designed an image to announce a buyout that may not even happen. Let's wait and see if there's any movement on this over the next week or so.
[source twitter.com, via bluepointgames.com]