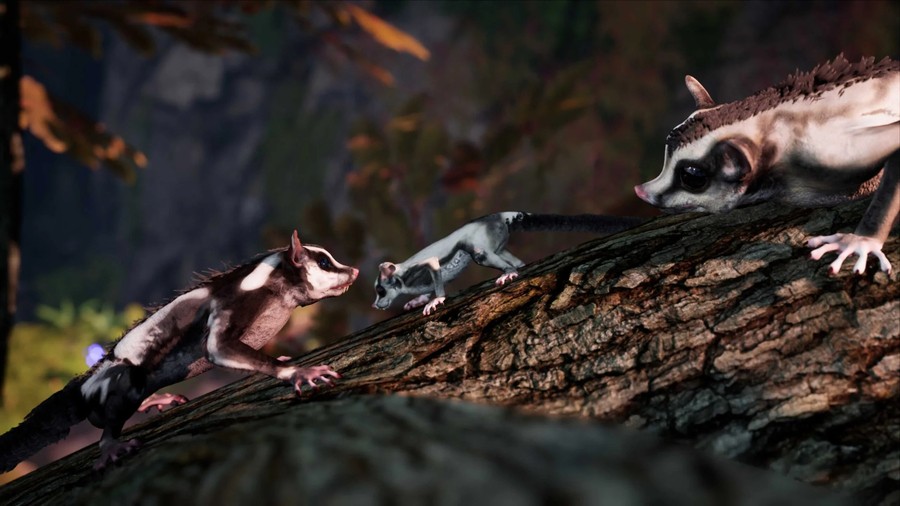 If you'd forgotten all about Away: The Survival Series, we wouldn't blame you. This interesting game was announced all the way back at a State of Play in 2019, and since then, we've not heard a great deal about it. However, the title is very much still alive, and more than that, it's now coming to PlayStation 5 as well as PS4.
The pitch here is a game that plays out like a sort of interactive nature documentary. Playing as a sugar glider, you'll initially be swooping through the forest, searching for sustenance and avoiding dangerous predators. You'll also be able to play as various other creatures, such as a praying mantis, salamander, frog, spider, and more.
While you play, the game is narrated as if it's a televised documentary — it'll tell you all about the animals and plant life you discover while you play, which is pretty cool. There's also a photo mode, so you can try and grab some gorgeous nature shots as well.
There's no firm release date yet, but it is scheduled in for "late summer", so it can't be too far away now. There's a little more info on the PlayStation Blog if you're interested. Will you be playing Away: The Survival Series? Glide into the comments section below.
[source blog.playstation.com]