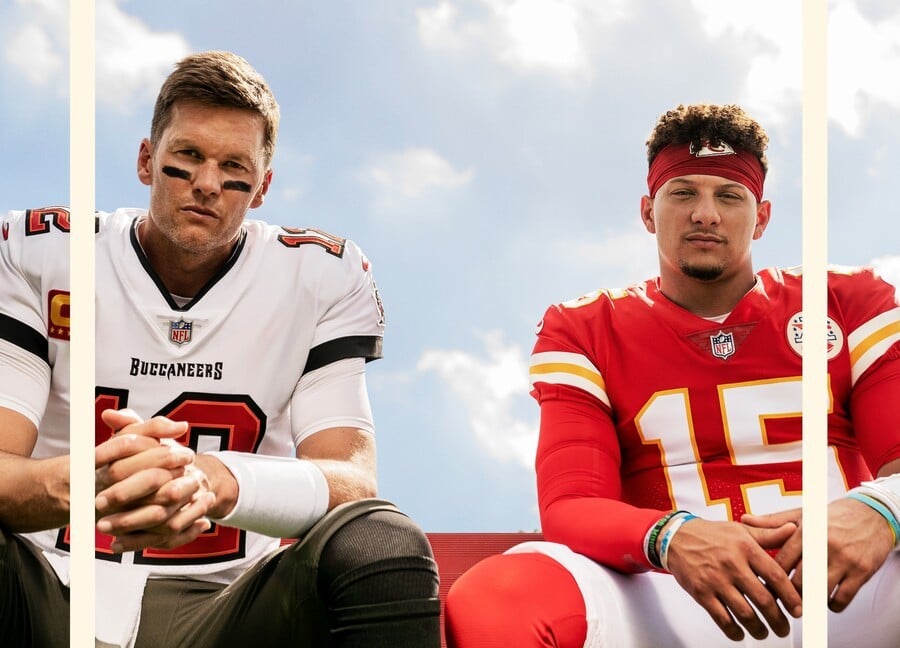 Madden NFL 22 will launch a deep shot to the PlayStation 5 and PS4 from 20th August, and here's your first look at "enhanced" next-gen gameplay footage. The American football sim's headline new feature, Dynamic Gameday, promises to transform the experience across all modes. "Whether installing a weekly game plan in Franchise or going head-to-head in Play Now, games in Madden NFL 22 will feel fresh with a deeper level of strategy and storytelling in each match-up and in each stadium," the press release teases.
So, what can you expect? "Dynamic Gameday in Madden NFL 22 is powered by three new features: Gameday Atmosphere, Gameday Momentum, and Next Gen Stats: Star-Driven AI," publisher EA Sports continues. Effectively, this boils down to new crowd animations and systems that will boost a particular team's statistics when playing at home. None of these features will be available on the PS4, however – they're exclusive to the PS5.
Franchise mode is also mentioned in the press release: "Madden NFL 22 will make players feel more connected and in control of their team, with more detailed staff management and skill tree progression systems, and comprehensive weekly game strategy with a revamped Season Engine that keeps things fresh every week. Franchise will also continue to see improvements throughout the year via multiple live service updates." The new user interface is teased in the trailer above, but we'll need to wait to see how deep this goes.
Single player mode Face of the Franchise will also return, while backyard spin-off The Yard is also getting its own campaign – both will share vanity unlocks and cosmetics. "Face of The Franchise returns with an all-new story, player class system, and the option to play on the defensive side of the ball as a linebacker for the first time," the blurb explains.
EA Play members will be able to trial the title prior to release, while those who pre-order the MVP Edition or Dynasty Edition will get three-day early access. Those more expensive editions will be the only ones eligible for Dual Entitlement, too, meaning there's no free PS4 to PS5 upgrade path from the standard release.
[source youtube.com]