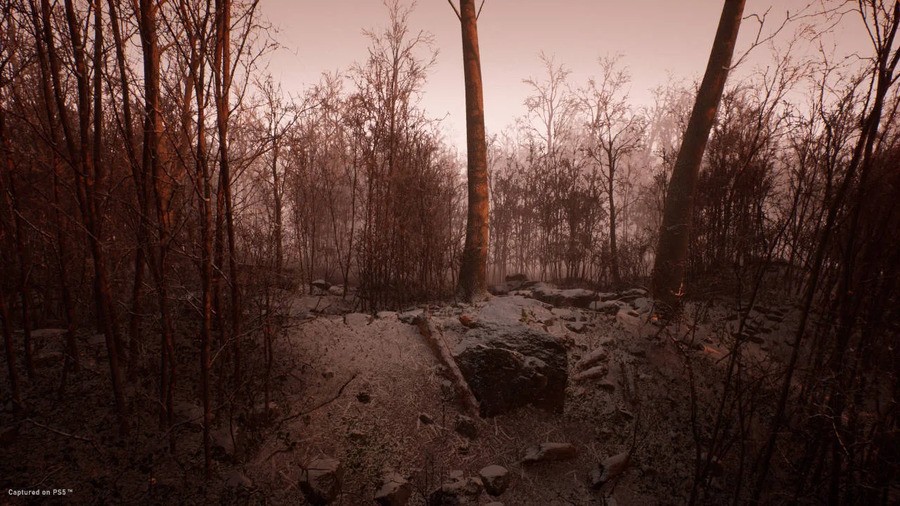 There's definitely something odd about upcoming PlayStation 5 survival game Abandoned, but we fear the speculation is now getting out of hand. Two of the top-voted posts on PS5's sub-Reddit now pertain to Konami tweets about upcoming Silent Hill merchandise (a "connection", apparently); meanwhile, fans have tracked down Blue Box Game Studios "boss" Hasan Kahraman's PlayStation Network account and started sending him messages.
The story hasn't really developed much since our massive article on it, although Summer Game Fest host Geoff Keighley has claimed that he's been in contact with Kahraman and is trying to get some screenshots of the title. A demo will purportedly release on the PS5 imminently, where you'll be able to "watch" the game's trailers in real-time. In fact, screenshots have shown Kahraman using the app on his PS5 recently.
The problem is that, at this point, fans are expecting something big here – either a Silent Hill sequel, a secret Hideo Kojima title, or something else. But while we agree that there's something not quite right with this project – it's the strangest hype cycle we've ever seen for a new release – the weirdness doesn't automatically mean that it's worth paying attention to. In fact, it's the contrary – Blue Box Game Studios, assuming it is a real developer, is playing a very dangerous game here.