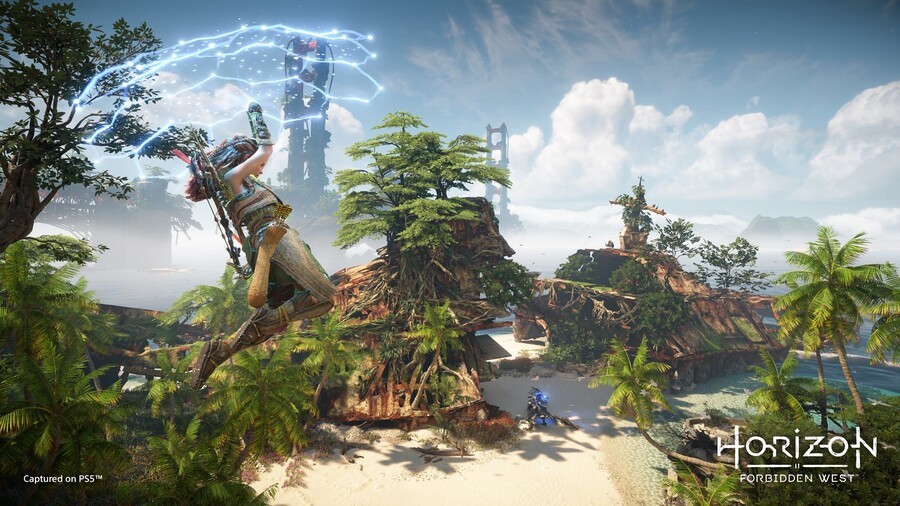 For many fans, the existence of a PlayStation 4 version has categorically ruled out the existence of flying mounts in Horizon Forbidden West – after all, how could the ancient hardware cope with a feature so awesome? To be fair, we've had planes in last-gen games like Far Cry 5 and Just Cause 4, so it never seemed impossible to us – it just depends whether Guerrilla Games actually wants to do it.
Well, according to director Mathijs de Jonge, the team's at least aware of the request. "We are aware that this feature is very, very high on the wishlists of many gamers, but I cannot confirm or deny anything about [flying mounts]," he told Singapore News Live. "I can only talk about what's in the actual gameplay demo that we showed [during last week's State of Play]."
It's a suspicious answer in our opinion – almost like the feature exists, but Sony is waiting until a future gameplay demo to officially unveil it. This has been heavily requested since the announcement of the first game, so it's perhaps not surprising that if the mechanic is in the game, it would comprise a key part of the sequel's marketing schedule. Obviously, there's no out-and-out confirmation (or, indeed, denial) here – but the way the question's answered makes us suspect Guerrilla Games has something up its sleeve.
[source singaporenewslive.com]