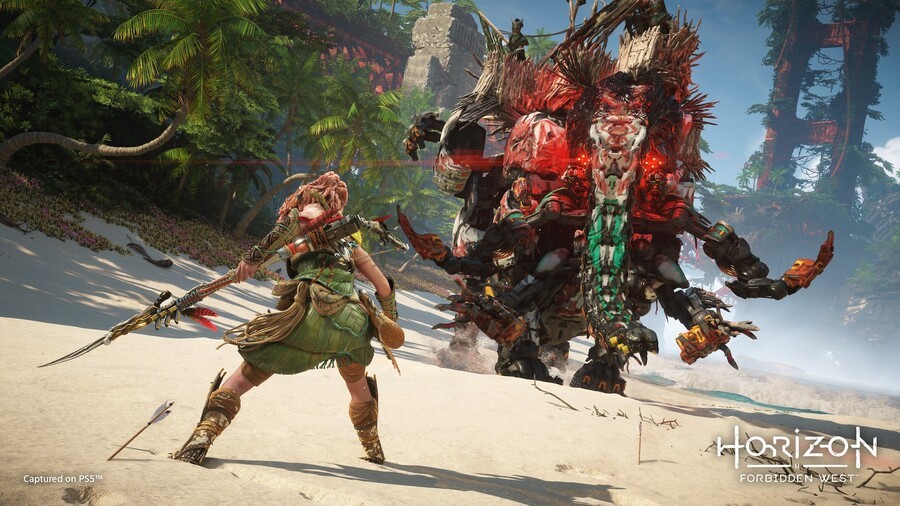 Horizon Forbidden West is going to be a hit. As sure as Aloy's hair is red and Erend's infatuation is true, Sony's big action RPG sequel will absolutely do the numbers. We could've told you that before yesterday's State of Play, which revealed about 15 minutes of gameplay footage, but the game's already racking up some impressive stats.
Just take a look at the view figure for the presentation. Showing off some gorgeous PlayStation 5 gameplay clearly did the trick, as it's currently sitting on 2.5 million views not even a day later. That's damn fast. To put things in perspective, Forbidden West's State of Play is now the most viewed single-game presentation from the company, eclipsing Demon's Souls (2.2 million), Ghost of Tsushima (1.9 million), and even The Last of Us: Part II (1.5 million). Ratchet & Clank: Rift Apart's super-impressive showing is at 971,000 views, which maybe goes to show the sheer popularity of Horizon.
Obviously this isn't the only measure of success, but it's clear that people are very excited about Aloy's West coast adventure. Are you pumped for Horizon Forbidden West? Watch it all again in the comments section below.
[source twitter.com]