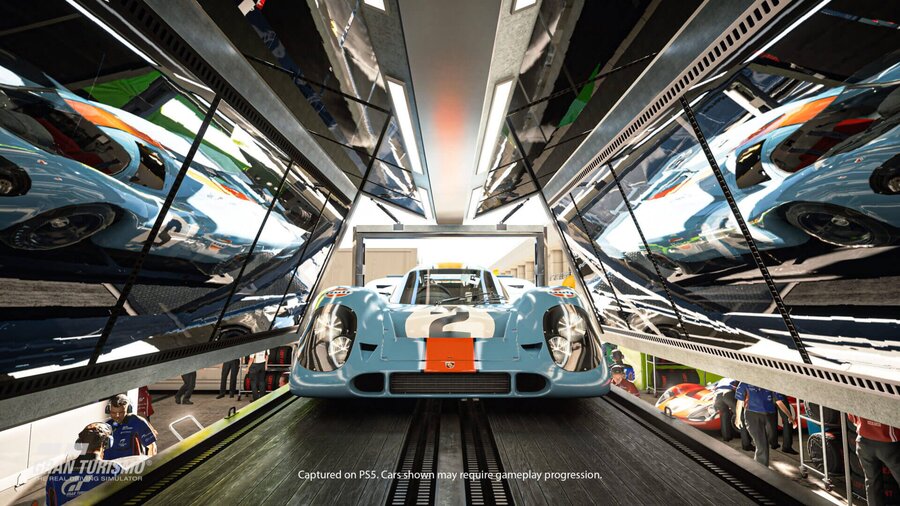 The decision to make a PlayStation 4 version of Gran Turismo 7 to go alongside its current-gen counterpart was only made "fairly recently", according to a new write up from Video Games Chronicle editor Andy Robinson. As part of an opinion piece criticising Sony for yesterday's announcement that God of War Ragnarok and the aforementioned racer would both be hitting PS4, Robinson said: "Gran Turismo 7, after all, was outright advertised as a PS5 exclusive in December, although to be fair to Sony, I understand the decision to release a PS4 version was made only fairly recently."
He then goes on to explain that while Polyphony Digital's next project was only made a cross-gen title recently, Horizon Forbidden West and God of War Ragnarok have always been intended to launch on both systems — Sony just decided to withhold that information. "For Horizon Forbidden West and God of War, however, these games were always intended to release as cross-gen titles, I was told, but Sony did not mention the last-gen console during the announcement of either title."
We covered this topic overnight, questioning whether Sony lied to its hardcore audience. What do you think of this? Do you believe the claim from VGC? Let us know in the comments below.
[source videogameschronicle.com]