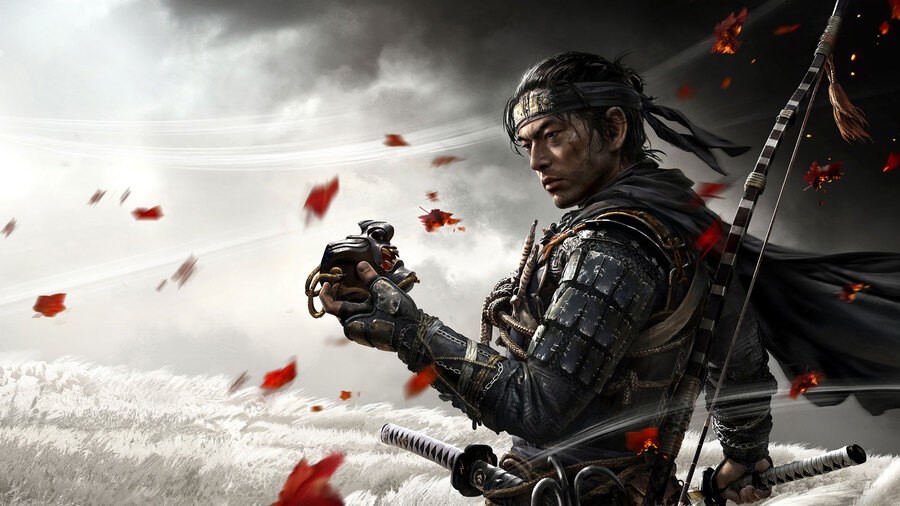 Sony has updated the retail box art for Ghost of Tsushima, sparking speculation that the game could be heading to PC. The open world title's new box promotes Ghost of Tsushima Legends — the game's excellent co-op mode that was added in a free update. The new box also removes the "Only on PlayStation" tagline that adorns the packaging of PlayStation exclusive releases.
Previously, the "Only on PlayStation" line was removed from both Horizon Zero Dawn and Days Gone — two PS4 exclusive titles that were ported to PC. Given that Sony is very much open to moving some of its games over to PC, it wouldn't be any real shock to see Ghost of Tsushima make the jump.
That said, it's worth noting that Sony seems to be past the "Only on PlayStation" tagline anyway. Exclusive PS5 games no longer have it on their retail boxes, and so this could just be the Ghost of Tsushima reprint adhering to the new format.
Another theory is that Ghost of Tsushima might actually be getting a PS5 version, as the tagline is stripped from games like Marvel's Spider-Man: Miles Morales and Sackboy: A Big Adventure — games that are cross-gen. This seems like the least likely scenario to us, however, as Ghost is already updated to run at 4K, 60 frames-per-second when played on PS5 via backwards compatibility.
Again, it wouldn't surprise us in the least to see Ghost arrive on PC, but this isn't quite confirmation — at least not yet.
[source videogameschronicle.com]