Look, it wasn't a vintage year for new PlayStation 5 and PS4 announcements at E3 2021. Sony skipped the event, meaning we were relying on third-party reveals, and – if we're being perfectly honest – the pandemic meant that most publishers didn't have much to show. However, it wasn't a complete and utter wash, as there were a handful of promising projects on display.
The criteria for our Game of the Show poll – which thousands of you participated in – mandated that any candidate game must have received a new trailer or gameplay demo during an E3 2021 presentation or at the Summer Game Fest. Also, it goes without saying, games must be releasing on a PlayStation platform, so sadly no Starfield here. It's a bummer, we know.
As decided by you, then, here are our top five PS5 and PS4 games of E3 2021, with the remainder of the top ten included for interest:
Well, we know next to nothing about it, other than the fact that it's a sequel to A Plague Tale: Innocence and there will be lots of rodents. Asobo Studios' anticipated PS5 sequel's mere existence did more than enough to propel this project to fifth position on our Game of the Show shortlist, though.
Battlefield 2042 is easily shaping up to be the biggest game of the year, and everything we've seen so far has convinced us that DICE is poised to deliver something truly spectacular. The sheer scale of the first-person shooter's 128-player online battles is unprecedented, but the Swedish developer has not stopped there, layering outrageous set-piece weather sequences on top.
You could be forgiven for feeling like Far Cry 6 was the only game at E3 2021 given the frequency with which it appeared, but some seriously dated cut-scenes aside, this is looking like a fun play on the series' tried-and-trusted formula. We're particularly fond of the many makeshift weapons Ubisoft has announced thus far, including that firearm built from a Discman.
One of the few major new announcements during E3 2021, Marvel's Guardians of the Galaxy from Eidos Montreal looks like a sturdy adaptation of the comic book series. While the title has been criticised for its below-par production values – frankly, it looks a generation behind the latest crop of PS5 exclusives – the emphasis on single player has raised expectations, and the hope is that the Deus Ex developer can stick the landing.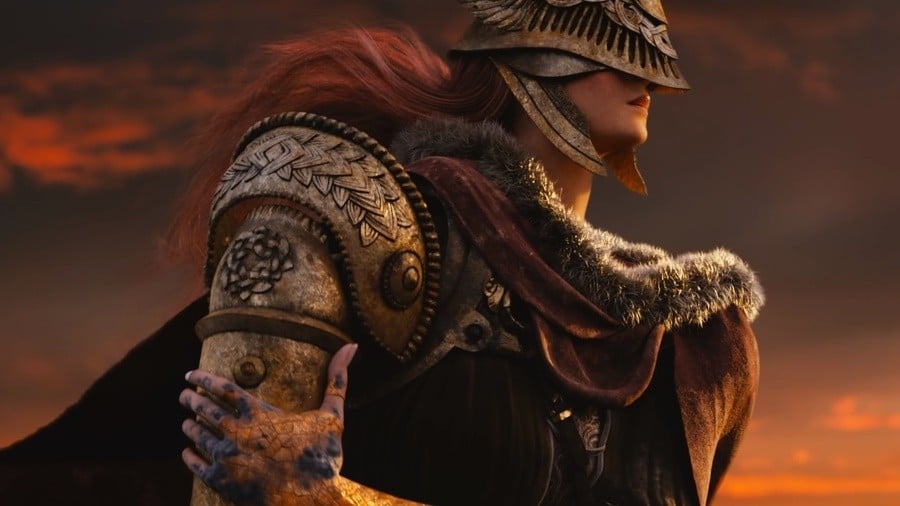 It was never in doubt – perhaps the bigger question is whether it would even show up. As soon as Elden Ring appeared during Summer Game Fest last week, we knew it was destined to become Game of the Show. In the end, it almost doubled the number of votes of its nearest rival – effectively a waltz for director Hidetaka Miyazaki and his FromSoftware team.
Some criticised the trailer's similarities to Dark Souls, arguing that this is a new intellectual property in name only. But between the open world setting and new gameplay opportunities – you can strategically summon spirits on the battlefield and even utilise stealth – this is sounding like a true evolution of the legendary developer's iconic loop.
A comfortable and deserved Game of the Show winner.
---
What were your favourite PS5 and PS4 games from E3 2021 and why? Do you agree with the order of our top five? Talk it out in the comments section below.