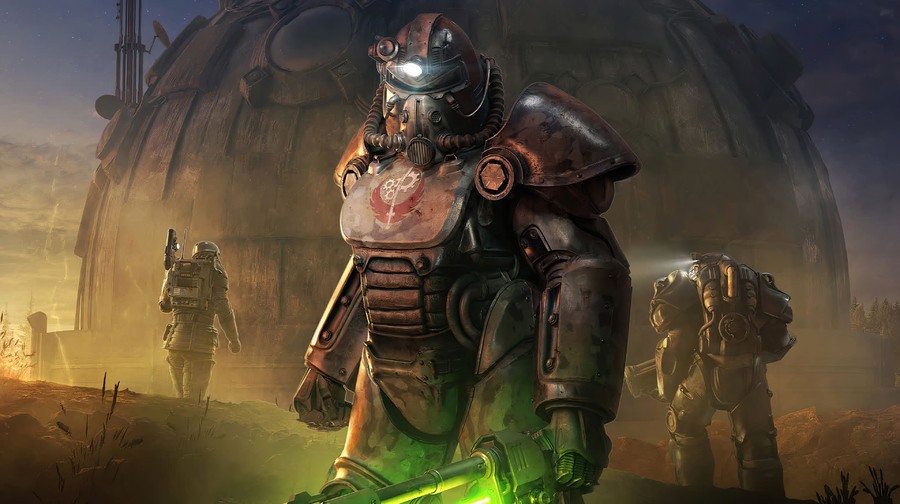 It's lights out for the Battle Royale mode in Fallout 76 as Bethesda announced the post-launch offering will be removed from the game at the end of September. The reason why? There aren't enough users actively playing it to justify keeping it around. Full lobbies were tough to come by, meaning matchmaking times were becoming considerably long. The team also states it struggled to provide meaningful updates for the mode (dubbed Nuclear Winter in-game) as other updates were prioritised.
Within a blog post detailing what's next for Fallout 76, Bethesda said: "We know that some of you are incredibly passionate about Nuclear Winter, and that you may find this news disappointing. Ending support for the mode was a difficult decision, and not one that we made lightly. We're still working to provide methods of PVP combat for those who enjoy squaring off against other former Vault Dwellers, and a little later this year, we will release details on how we plan to offer players even more ways to play Fallout 76."
There will be some form of compensation for anyone who played the Battle Royale mode, taking the form of Perk Coins. These can be used to upgrade Legendary Perks in the Adventure Mode. "Each character will receive 6 Perk Coins per Overseer Rank they achieved, up to a maximum of 600, as well as 1 Perk Coin for each Overseer Ticket they earned, up to a max of 200. All players who completed at least one Nuclear Winter match will also receive a Nuclear Winter themed Pennant for their C.A.M.P.s."
Bethesda then signed off by promising that the game's future remains promising. "We can't wait to share more details with you on all of the new features and adventures we're planning to bring to the game throughout 2021, and for years to come." It certainly sounds like Fallout 76 will continue to stick around for a while, but were you a fan of the game's Battle Royale mode? How do you react to its impending closure? Let us know in the comments below.
[source fallout.bethesda.net, via eurogamer.net]