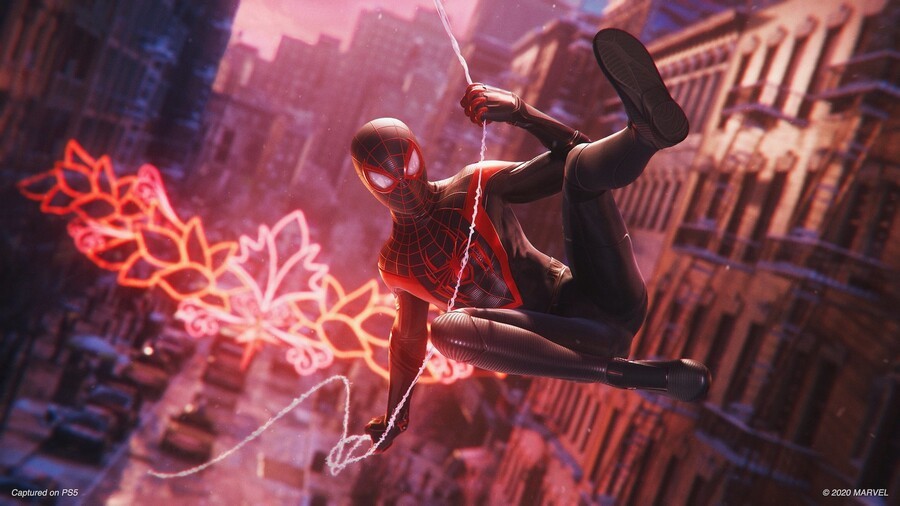 The love for Mass Effect has come pouring out as EA releases the long-awaited PlayStation 4 remaster collection. Mass Effect: Legendary Edition has debuted in the number one spot on the UK's physical games chart, overtaking Resident Evil Village, which is now in second place.
Right behind these new releases is a reappearance from Marvel's Spider-Man: Miles Morales, swinging all the way back up into third. This is presumably driven by bursts of PS5 stock the UK has seen over the last week or two. The game sold best on the modern console, with 88 per cent of the week's sales made on the new-gen version.
Outside of that, another new release has done pretty well — Subnautica: Below Zero debuts in fifth, with more than half of sales going towards PS5 and PS4 versions. The rest of the top 10 is about what you'd expect, with Nintendo still a commanding force outside of the newer games. If you're wondering, Returnal continues its downward trend; after a strong debut, it fell to 15th last week, and now finds itself in 26th.
Here's the latest top 10 in full.
UK Sales Charts: Week Ending 15th May 2021
Mass Effect Legendary Edition
Resident Evil Village
Marvel's Spider-Man: Miles Morales
FIFA 21
Subnautica: Below Zero
Animal Crossing: New Horizons
Minecraft (Switch)
Mario Kart 8 Deluxe
Super Mario 3D World + Bowser's Fury
New Pokémon Snap