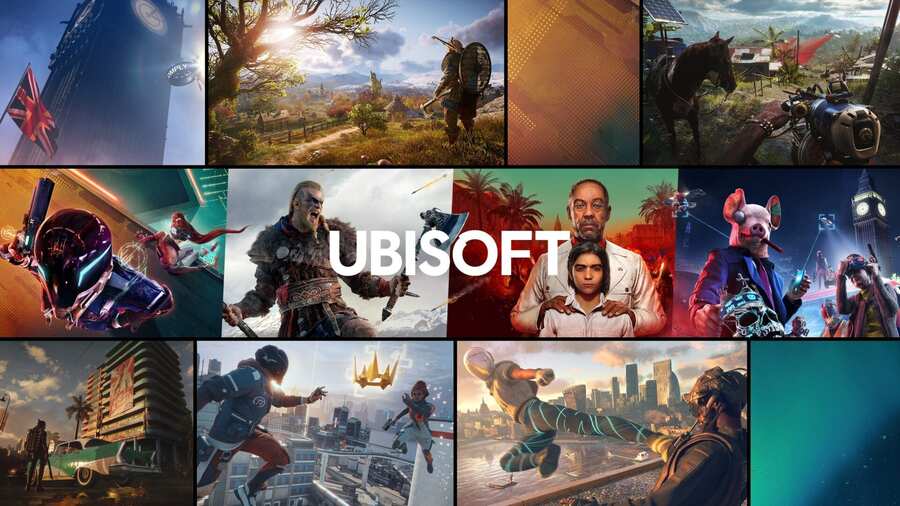 Update: Ubisoft has sought to expand on the comments it made during yesterday's earnings call by committing to the sort of full-priced AAA titles it has produced for many, many years. In a statement shared with Eurogamer, a spokesperson said: "Our intention is to deliver a diverse line-up of games that players will love - across all platforms. We are excited to be investing more in free-to-play experiences, however we want to clarify that this does not mean reducing our AAA offering."
"Our aim is to continue to deliver premium experiences to players such as Far Cry 6, Rainbow Six Quarantine, Riders Republic and Skull and Bones to name a few while also expanding our free-to-play portfolio and strengthening our brands to reach even more players."
---

Original story: Ubisoft has announced it will be somewhat shifting its release strategy for the future, choosing to focus on "high-end free-to-play games" alongside the usual "three to four premium AAA" titles per year the publisher has stuck to in the past. This new business strategy was confirmed as part of the French team's full-year earnings call yesterday, and while it doesn't mean the usual Assassin's Creed and Watch Dogs experiences are disappearing in their current format, Ubisoft sees it as a chance to expand the audiences of its franchises. The move has been made in accordance with financial guidance.
Chief financial officer Frederick Duguet said: "In line with the evolution of our high-quality line-up that is increasingly diverse, we are moving on from our prior comment regarding releasing 3-4 premium AAAs per year. It is indeed no longer a proper indication of our value creation dynamics. For example, our expectation for Just Dance and Riders Republic are consistent with some of the industry's AAA performers. Additionally, we are building high-end free-to-play games to be trending towards AAA ambitions over the long-term."
One very recent example of this would be The Division Heartland, announced last week as a free-to-play game that "will provide an all-new perspective on the universe in a new setting". On that topic, Duguet added: "In terms of Heartland, the way we think about building the audience reach growth for our biggest franchises, so starting with The Division, is to come with high quality free-to-play games."
Ubisoft states it has learned from its experience with Hyper Scape (which hasn't exactly set the Battle Royale market on fire), and will also be testing the waters with future titles such as Roller Champions. So while it doesn't sound like the publisher is moving away from the AAA titles we've come to expect entirely, it will be experimenting with more free-to-play games going forward. What do you make of this? Share your thoughts in the comments below.
[source videogameschronicle.com]