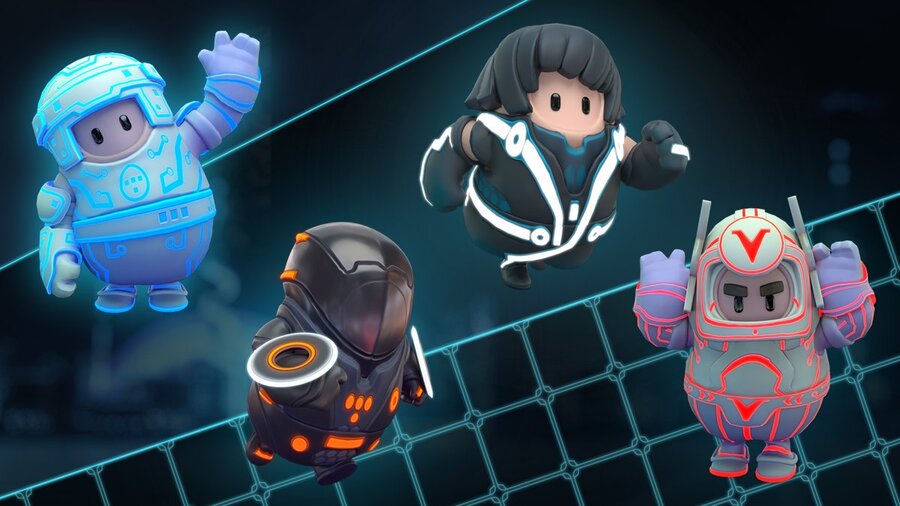 Fall Guys is keeping the crossovers coming, and they're getting a little crazy. After several collaborations with game IPs of all shapes and sizes, the popular battle royale platformer has played host to movie icons like Godzilla. That's set to continue, with the next set of licensed costumes coming from the restro-futuristic world of Tron.
Four jellybean outfits themed after various characters from the films are making their way to the game, which is currently going through the future-themed Season 4. It's a pretty good fit, then. You'll be able to dress up as characters Tron, Rinzler, Quorra, and Sark. The first three will be available in a premium DLC pack, while Sark will be available in the game's store for 22,000 Kudos.
It's all coming to the game on 24th May, so the costumes are just a few days away. Will you be donning these neon-tinged skins in Fall Guys? Ride those light cycles into the comments section below.