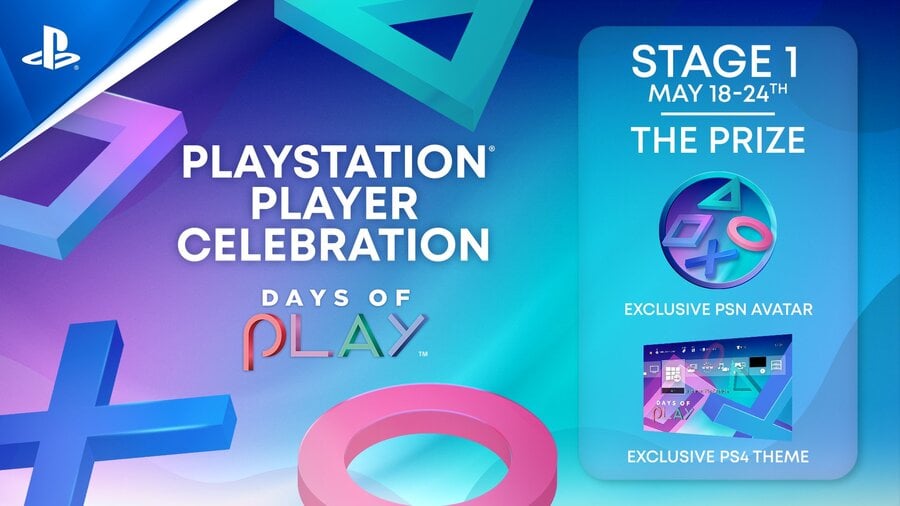 If you've signed up for this year's round of Days of Play community challenges, you can start playing games and earning Trophies in a pledge to complete the first stage right now. If 2.4 million PlayStation games are played and 7.2 million Trophies are unlocked, everyone who registered before today's cut-off will be given an exclusive PS4 theme and PSN avatar. However, if the stretch goal of three million titles played and 8.8 million Trophies unlocked is reached, entrants will be awarded another three PSN avatars.
To contribute towards the community challenge, you can play quite literally any PS5 or PS4 game, and you'll earn double points if you play with your friends. It doesn't matter which Trophies you earn either — they all count. Stage one concludes in one week on 25th May 2021, so we've all got a lot of games to play between now and then. You can track how entrants are doing over on the Days of Play Player Celebration website.
If you didn't get the chance to sign up for Days of Play this year or simply forgot, you can do so through here. While you won't be able to earn the rewards associated with stage one of the challenges, you can for stages two and three if the associated requirements are met.
What PS5 and PS4 games do you intend on playing in order to do your part? List them in the comments below.