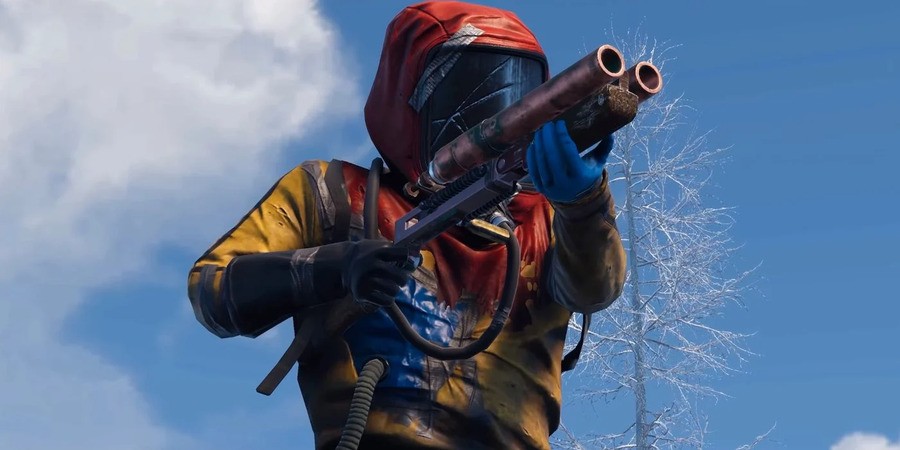 We're nearing the end of May and we're yet to enjoy a single day of sunshine here at Push Square Towers. In fact, it's positively depressing out there. Good thing the sun is always shining on PlayStation – well, depending on what game you're playing, we suppose.
Sammy Barker, Editor
God I've got so much to play and I want to play it all. Realistically, I'll be dividing my time between Rust Console Edition and Knockout City, but I did just re-download Steep and I still love that game. And, if I'm honest, I'm kinda enjoying The Crew 2, too. My backlog is just outrageous at this point…
Robert Ramsey, Deputy Editor
I lost track of how many times I played through Mass Effect 2 on the PS3, and it's back in my life thanks to Mass Effect Legendary Edition. It's still one of BioWare's absolute best.
Stephen Tailby, Associate Editor
I'll be playing a couple of smaller games for review purposes this weekend. Knockout City has just launched, so I'm putting that through its paces, but I'm also playing King of Seas, a top-down pirate adventure. I'll be sharing my thoughts on both of these in the coming days.
Liam Croft, Assistant Editor
After beating the first game in the trilogy (and unlocking the associated Platinum Trophy), it's time for me to move on to Mass Effect 2. That will take up most of my gaming time this weekend, but I also want to check out the Scarlet Nexus demo on my Xbox Series X.
Jamie O'Neill, Reviewer
It's lashing it down outside, so spending time with the Capcom Arcade Stadium collection's 32 retro games will be a quality way to make the most of a rainy weekend.
---
What are you playing this weekend? Will you be digging into something new, or revisiting an old favourite? Let us know in the comments section below.