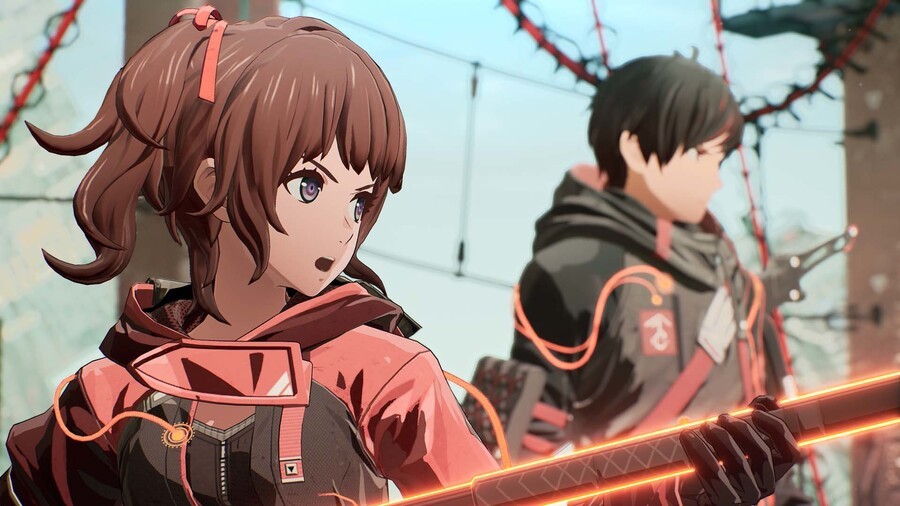 If you've been itching to get your own hands on the latest RPG from publisher Bandai Namco that isn't Elden Ring, then you're in luck. The demo for Scarlet Nexus is now available on the PlayStation Store following a week of exclusivity on Xbox, with PS5 and PS4 versions on offer. Weighing in at roughly 8GB, UK and EU readers can download the PS5 demo through here while PS4 users should use this link. Then, overseas across North America, PS5 owners can download the demo via this link and PS4 players can use this one.
The pre-release teaser lasts around 30 minutes and gives you the chance to get to grips with both the male and female protagonist. Gameplay focuses mostly on combat, but there is a bit of story and exploration sprinkled in here and there. Users who have already played the demo on PS5 report excellent use of the DualSense controller, with the Adaptive Triggers and Haptic Feedback both utilised. While this scribe didn't get to test those features out last weekend, the demo on Xbox Series X was a thoroughly entertaining one. We recommend checking this out for the combat alone.
Will you be doing so today or across the weekend? Let us know in the comments below.