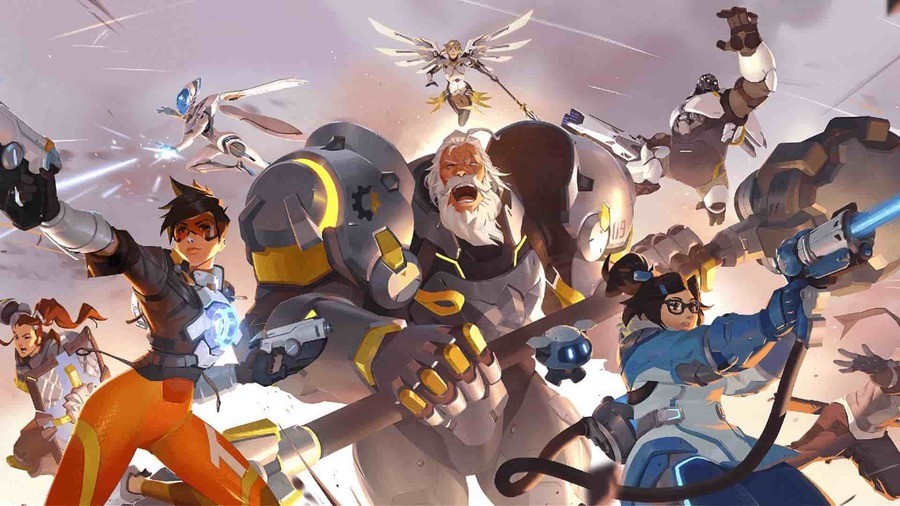 Blizzard hosted an Overwatch 2 multiplayer reveal livestream overnight, and in it detailed a rather dramatic change coming in the future to the setup of online brawls. Matches will now contain two teams of five instead of the previous six, with the Tank class losing one of its slots when players can pick the character they wish to play as. This change also affects the original Overwatch game, and means squads can now pick between two Damage classes, two Support units, and just one Tank. This is said to take effect in the near future.
Aaron Keller, game director at Blizzard (and replacement for Jeff Kaplan), said this change reflects how the team feels Overwatch should be played. "Overwatch has changed over time. We've gone from having no hero limits...to having a hero limit. We ended up introducing a role lock over the course of the game. We feel like this is the next step in the way Overwatch ought to be played."
A couple of heroes are also being tweaked for the future, of which Bastion seems to be the most dramatic. The robot turned turret will be reworked "from the ground up" while Mei's Endothermic Blaster will slow down and damage other characters in Overwatch 2 instead of freezing them. Meanwhile, maps such as Rio, New York, Monte Carlo, and Toronto have been revealed. Check out the PvP developer livestream embedded above to see some gameplay.
Overwatch 2 is still without a release date at the time of writing, but don't forget that all of the content from the base game is transferring over to the sequel. How do you react to Blizzard dropping a character slot for Overwatch matches? Let us know in the comments below.
[source theverge.com]