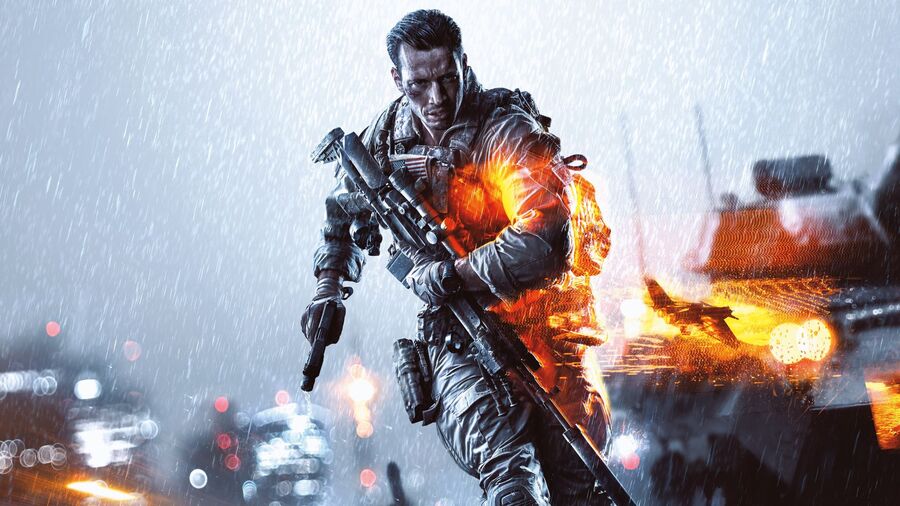 Update: EA DICE is here to throw a spanner in the works. The upcoming reveal of Battlefield 6 may not actually take place this week, since the developer has tweeted out that the announcement is essentially taking place in June. The publisher's EA Play digital showcase will likely host the reveal then.
---
Original story: This appears to be the week for Battlefield 6, as music group 2WEI teases its tracks will be part of two game trailers dropping at some point over the next seven days. What's the link here, you ask? Audio from this so-called teaser trailer has already leaked onto the internet, and it uses Run Baby Run by the twosome in question. Some industry insiders supposedly in the know had pointed towards last week being when we would finally see the next entry in the Battlefield saga, but this tease from 2WEI certainly indicates a grand unveiling will take place over the next couple of days.
What do we know so far about Battlefield 6 so far, then? It's being designed for current-gen consoles like PlayStation 5, the assumption is that it'll take place in the modern day, and it's confirmed to be out this year. Alongside the main team EA DICE, racing studio Criterion Games is lending a hand during development and so is DICE LA. "Epic scale. All-out military warfare. Crazy, unexpected moments. Game-changing destruction. Massive battles, packed with more players and mayhem than ever before. All brought to life with the power of next-gen consoles and PCs", is what a recent blog post on the future of the Battlefield franchise stated.
We will, of course, bring you all of the latest Battlefield 6 news and trailer drops as soon as they happen here on Push Square. What do you want to see from this latest entry? Share your hopes in the comments below.
[source twitter.com]