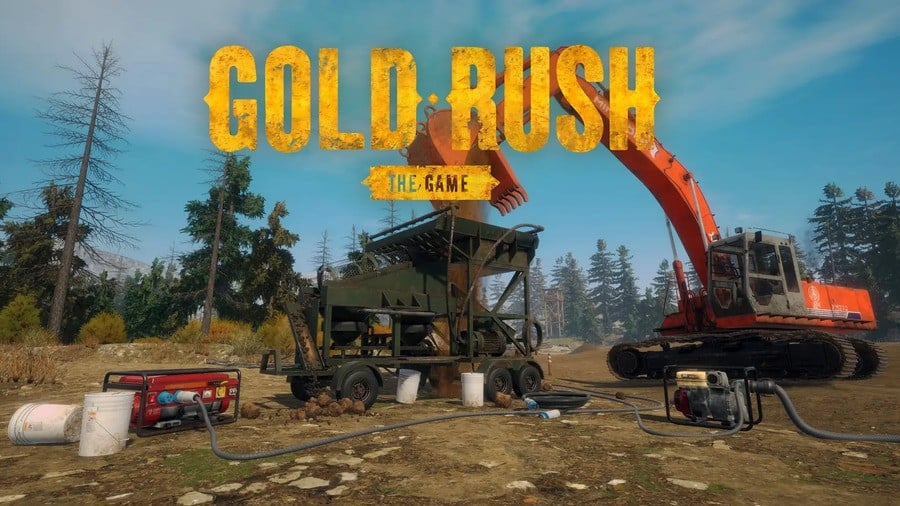 There's a TV show for practically everything these days, and that generally leads to video game adaptations – after all, who could forget American Chopper on the PlayStation 2? Gold Rush, the popular Discovery series, already has its own Steam release – and following the success of titles like Snowrunner, it's no surprise to see it ported to the PS4.
Due out from 28th May – with all of the existing expansions included – you'll be able to enjoy the "most realistic gold-mining simulation" ever made. PR manager Kamila Przemysławska explained on the PlayStation Blog: "Start with a simple bucket, hog pan, and lease your first claim as you begin to mine gold. You will be able to sit behind the wheels of multiple, highly detailed vehicles and dig gold on one of four unique mining areas with fully deformable terrain."
The goal of the game is, as you'd expect, to mine gold in order to afford better equipment so that you can, y'know, mine more gold. "Machines will break, weather will affect your operation, and interest on leased property will grow. To make ends meet, you'll have to embrace the four-season cycle and think about making some extra money. Harsh Alaskan winters impact prices and even decrease durability of your machines."
There's also a competitive element that will see you mining against fellow players to see who can become the greatest gold tycoon on the globe in seasonal contests. "Each time we add a unique buff or obstacle to make the experience more engaging, such as a discount on a particular claim rental or increased breakdown rate for specific items," Przemysławska added. "If you manage to get into the top 10, we have special in-game rewards."
We're not going to beat around the bush here: we're in.
[source blog.playstation.com]