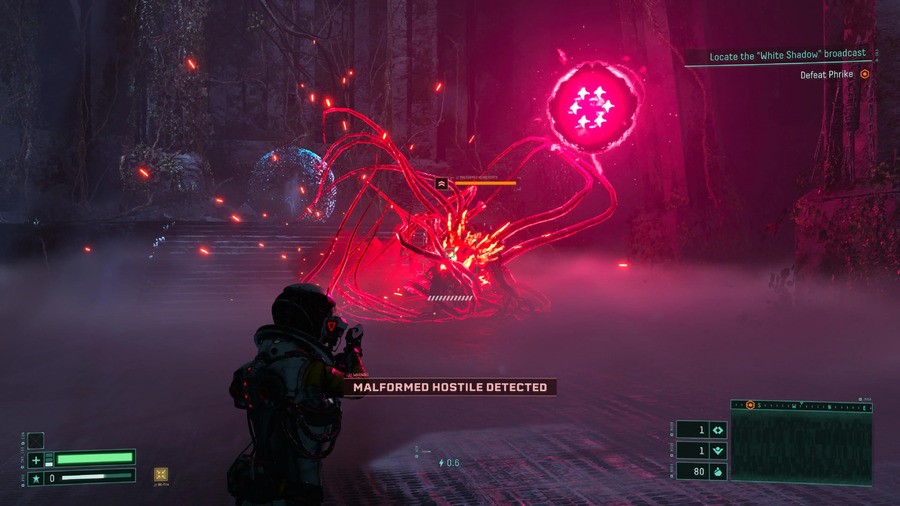 Returnal is a stunner in motion, and a new PlayStation.com promotional piece attaches some specifications to the visual splendour. As we confirmed in our hands on, the release is running at 60 frames-per-second in dynamic 4K – but it's also using the PlayStation 5's raytracing technology to bump up the lighting across the board.
"By leveraging PS5's raytracing hardware, we are able to deliver high-quality lighting in real time," technology director Ethan Watson explains. "Our global illumination system uniquely adapts to the randomized placement of the world, while neon-lit projectiles create that arcade, fever-dream feel our team is known for."
If you've already read our Returnal preview but are desperate for more information about the game, then this PlayStation.com page is well worth reading. It delves into many of the title's finer details, such as its online integration, gameplay loop, and harrowing sci-fi world.
[source playstation.com]