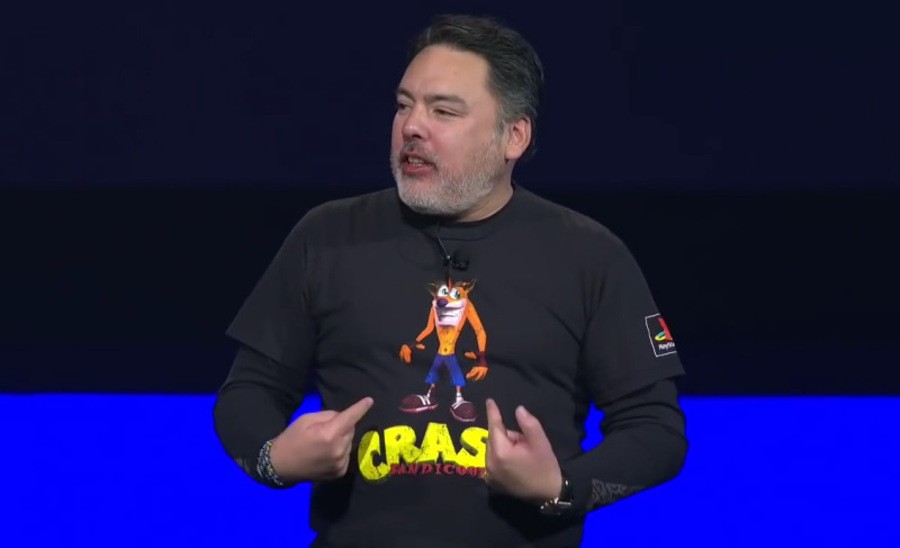 Shawn Layden was, for a little while, the public face of PlayStation – and fans grew to love him. The executive, who had a long history at Sony taking him from Europe to Japan, became a household name when he replaced Jack Tretton as the boss of Sony Computer Entertainment America. He'd later go on to become chairman of Worldwide Studios, before departing in 2019.
In response to a Bloomberg report earlier today that suggested PlayStation is doubling down on blockbusters and abandoning its more creative background, many have been sharing an old clip on social media in which Layden talks about Vib-Ribbon. The soliloquy effectively concludes that, while the PS1 rhythm title wasn't a big seller at all, it "wasn't the point".
That's touched a nerve among enthusiasts, and many are expressing that they miss the executive on social media. It turns out that Layden – presumably with plenty of free time on his gardening leave – is reading all of the comments, and liking everything he sees. The overarching sentiment in many of the posts is that current boss Jim Ryan is bad, and old boss Layden was the GOAT.
It's perhaps worth remembering, however, that Layden never held top office at PlayStation; he was an important figure during his tenure, running both the Japanese and American arms before taking control of Worldwide Studios, but was never the CEO. And in fact, the suit actually hinted at the organisation's transition to fewer but bigger titles before he left.
"I think we've done a lot over the last three or four years to get us to a place right now where we're building fewer games per year than ever before, but we're spending more time, more energy, certainly more money, on making them," he told CNET at the beginning of 2019, before elaborating on the organisations "first, best, must" strategy.
We'll probably never know what happened internally that led to Layden's departure, and we miss his passion for the industry as well, but attributing gigantic corporate decisions to a single person can be dangerous. We don't know what PlayStation would look like with Layden still at the top, but we'd hazard it probably wouldn't be massively different to what we see today.
[source twitter.com]