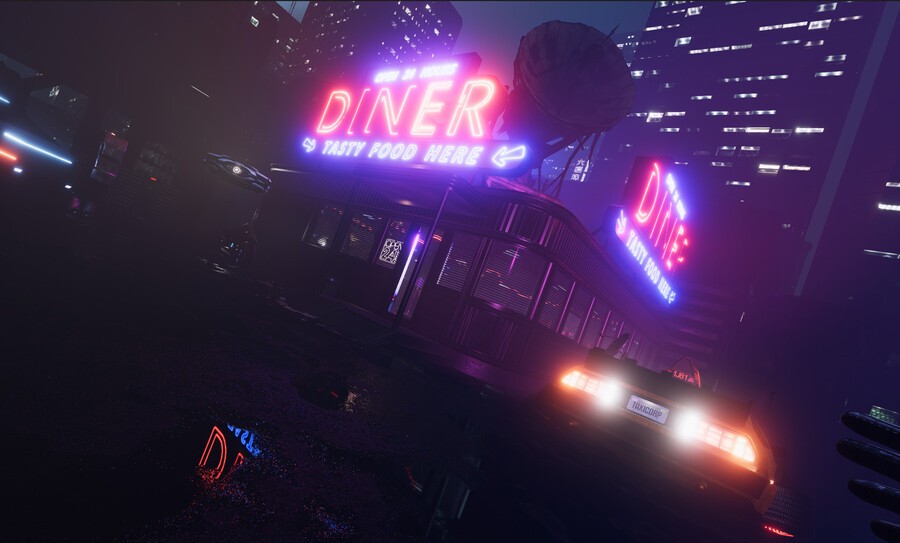 LOW-FI has an interesting history. The virtual reality open world was announced for PlayStation 5 last summer, with references to next-gen PSVR on its Kickstarter page. Of course, at the time, Sony hadn't outlined its intent to release a new headset – we even contacted the developer, IRIS, and it confirmed to us that it had "no plans for PS4". However, when it was revealed that PS5 would treat the original PSVR as a "legacy" peripheral, the project went cold.
Now, fresh from the reveal of PS5's next-gen headset, the title is back. As part of a brand-new trailer, the cyberpunk-style sandbox has been reannounced for PlayStation – and it's looking pretty good. The pitch here is that you're a waster in a futuristic world, where much of the population has switched to living inside a simulation. You'll primarily work as a police officer, but you'll be free to do pretty much whatever you please, whether that's gambling in casinos or playing games in arcades.
"The massive open world has a lot to do, but it's up to you as the player as to what you want to do," the Steam description reads. "This is a completely non-linear world. You can patrol the skies handing out tickets, hang out in the arcade and play games, or try your luck at the casino. How you earn and spend your credits is entirely up to you. We want you to roam the world and enjoy yourself the way you want to. We set the stage, but the story is in your hands."
It sounds extremely ambitious, but this is the kind of massive virtual reality experience that was missing from the original headset. If the developer can pull this off then it could be something special, as we've always wanted to exist within a seedy cyberpunk world. Is this the kind of title you'd pick up for Sony's spangly new PSVR headset? Plug yourself in courtesy of the comments section below.
[source https]