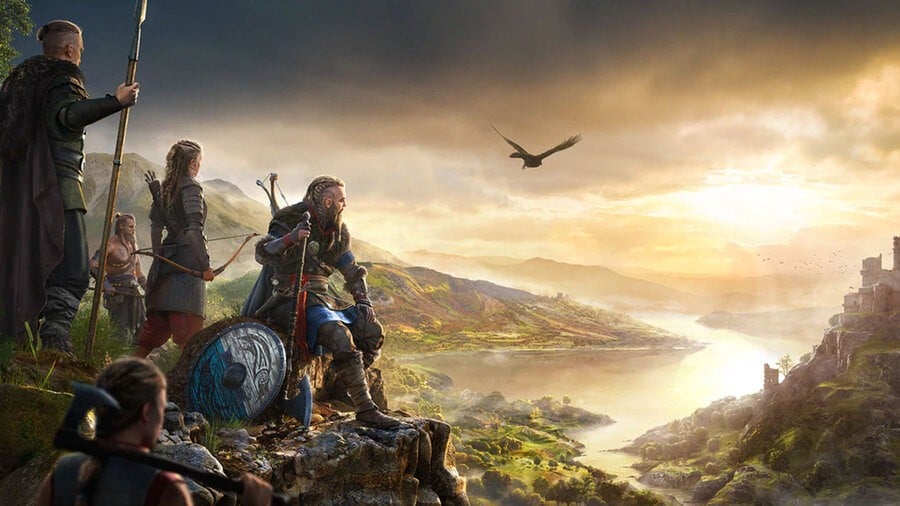 Assassin's Creed Valhalla has been updated numerous times since its launch in November 2020. Ubisoft has said on multiple occasions that it's fully committed to providing extensive post-launch support, but recent patches have left a lot to be desired — mostly because they keep introducing new issues. It's been clear for a while that the development team has had problems trying to wrangle such a huge game — and that's probably why its first expansion, Wrath of the Druids, was delayed into May.
But despite the stumbles, the team is willing to be quite open about the situation. In a new blog post, the developer explains the ins and outs of the update process — and it makes for an interesting read.
The big takeaway here is that the devs have altered their approach, hopefully for the better. The post reads: "We have made several changes to production pipelines and tools so that we can deliver more robust updates, which we will cover later. We are also shifting from a 4-week to a 5-week Title Update release cycle to allow for more thorough testing and refinement." In short, bigger updates that take a bit more time to get right. Sounds good to us.
The post goes on to say that Valhalla's next update, patch 1.2.1, will launch next week, on the 27th April.
Any developer will tell you that making a game is very, very difficult. And for something like Assassin's Creed Valhalla — an open world title that has so many moving parts — we can't even begin to imagine how hard it is to pin everything down. Here's hoping that these internal changes help both the developers and the game.
To round things off, Ubisoft shares its plans for the relatively near future of Valhalla. Again, the next update hits on the 27th. Then, we've got Wrath of the Druids on the 13th May. Beyond that, "late spring" will see the introduction of both update 1.2.2, and the next free content drop, in the form of the 'Mastery Challenge' — which is supposed to be a combat-based activity.
Are you still playing Assassin's Creed Valhalla? Continue your conquest of England in the comments section below.
[source ubisoft.com]