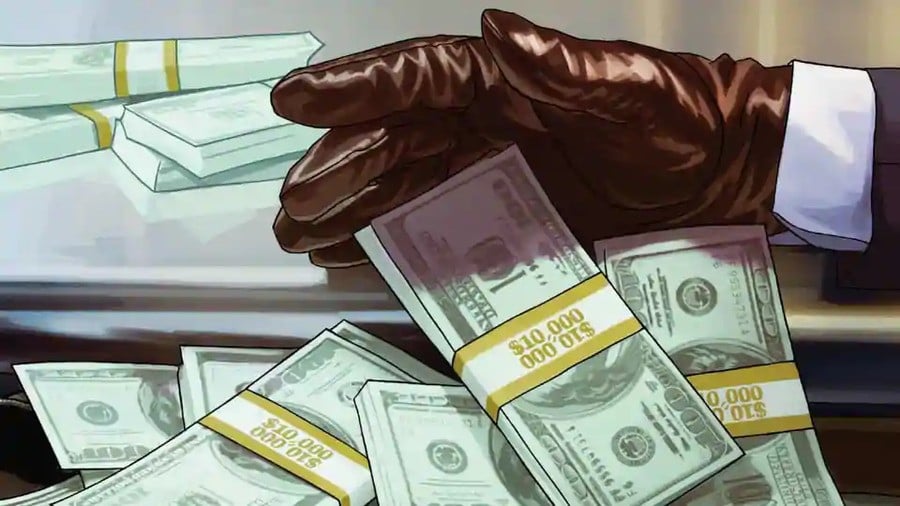 For the past few months, PlayStation Plus members who log in to GTA Online at least once a month have been rewarded with GTA$1,000,000 deposited directly into their bank account – an extra incentive prior to the release of the uber-popular multiplayer mode on the PlayStation 5. Starting from 1st April, this free financial injection will no longer be automated, so you'll need to familiarise yourself with the steps if you still want to claim your complimentary cash.
Rockstar explains: "All you'll need to do to claim your money is visit the PlayStation Store at the start of each month and claim your GTA$1,000,000 directly. March 2021 will be the last month that your GTA$ benefit will be automatically deposited within 72 hours of your first play session of the month. PS Plus will be required to claim the GTA$1,000,000 from the PS Store each month and the GTA$ will be deposited into your account upon store redemption."
So it's adding an extra step to the process, but it still seems relatively straightforward to us. Most free-to-play games feature extra PS Plus incentives, and you usually have to redeem them through the PS Store, so this is just in-line with that. To be fair, GTA$1,000,000 is not to be sniffed at – a Great White Shark Card, which includes GTA$1,250,000, costs about £11.99/$19.99 in real money, so you're almost getting the same value for free every month just for subscribing to PS Plus.
[source rockstargames.com]