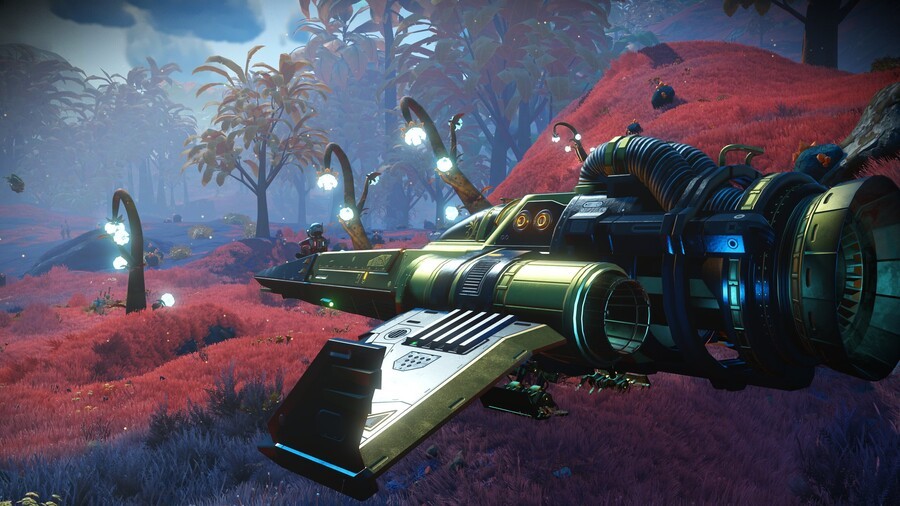 No Man's Sky has gone from people's chump to people's champ, with outstanding post-release support by developer Hello Games over the past five or so years. Just six weeks on from the addition of pets – and a bunch of other features! – the UK studio is rolling out an entire new game mode, named Expeditions, which will change on a seasonal basis.
"For the first time we will be starting all players together on the same planet and setting them off on a community expedition," said boss Sean Murray on the PlayStation Blog. "Through the Expedition planner Travellers can embark on a series of milestones, each bringing new challenges – some are simple, others only the most dedicated will reach. Completed milestones unlock gorgeous mission patches to display, and a host of new content that can be accessed across all saves."
You can get a better idea of how it all works in the trailer embedded above, but the idea is to offer something different to the existing modes, while still providing persistent game-wide rewards. "In the coming weeks, completing the exploration goals unlocks unique rewards which players can take back into the other game modes," Murray continued. "Rewards such as a cool new jetpack, an exclusive ship, weapon, a title are now available – and much, much more."
Once an Expedition has concluded, your progress will be converted to a standard save, so you can continue where you left off. It sounds like a great place to start if you're new or returning to the title, however: "New expeditions drop players into the game with a collection of technology, customisation, new ships, and weapons, providing a glimpse of some of the wild possibilities in the universe."
The update also brings with it numerous quality of life improvements, all of which are listed in the upper-left corner of the new trailer. Has all of this convinced you to return to the galaxy? Steer your ship into the comments section below.
[source blog.playstation.com]