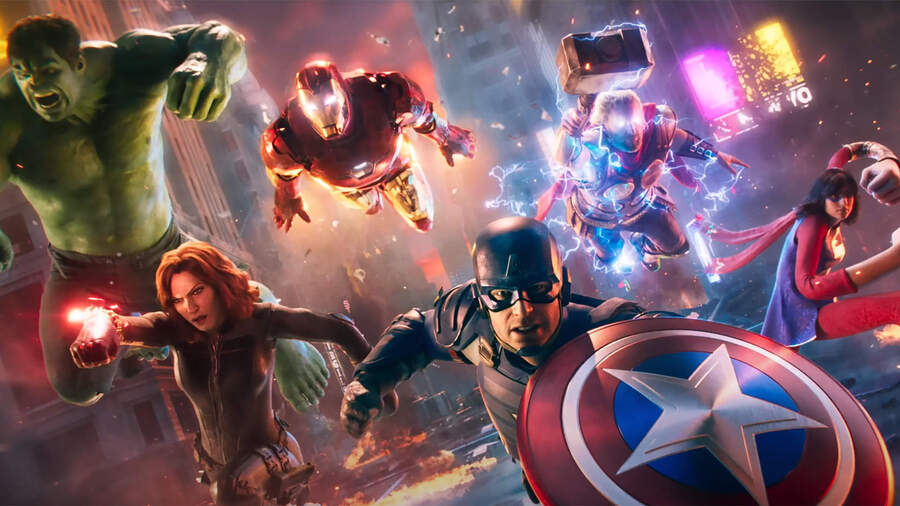 Poor ol' Marvel's Avengers just can't catch a break, can it? This week was supposed to be its big next-gen relaunch, with new Hawkeye content timed to release alongside it – instead, all anyone can talk about is how bad PlayStation 5's upgrade procedure is. For the record, we think the hyperbole being shared on social media is obnoxiously over-the-top – but clearly this is an area Sony could, and should, improve.
In Square Enix's defence, we had no problem finding the PS5 version on the PS Store and downloading it – which is more than can be said for Yakuza: Like a Dragon and Crash Bandicoot 4: It's About Time, both of which were bugged at launch for existing PS4 owners. The bigger issue for Marvel's Avengers – or certainly the thing that's got the Internet's goat – is the way save files transfer across.
For those of you who've played games like Marvel's Spider-Man: Miles Morales and Sackboy: A Big Adventure, it's a familiar process: you upload your save from the PS4 version and download it to the PS5 version. Obviously, this should be a lot cleaner – Xbox Series X|S automatically transfers your progress – but we feel that people who are making this out to be some kind of mind-breaking procedure are being facetious.
Nevertheless, we're long overdue some updates to the PS5's firmware, which clearly came in hot. Overall, we're satisfied with many of the features and functions of Sony's next-gen console, it's just got some obvious quirks that could do with being smoothed over. We're confident that, by the end of the year, the system will be in a much tidier place – in the meantime, be sure to set aside a few extra minutes to transfer your PS4 save if you're planning to play Marvel's Avengers.
[source twitter.com]