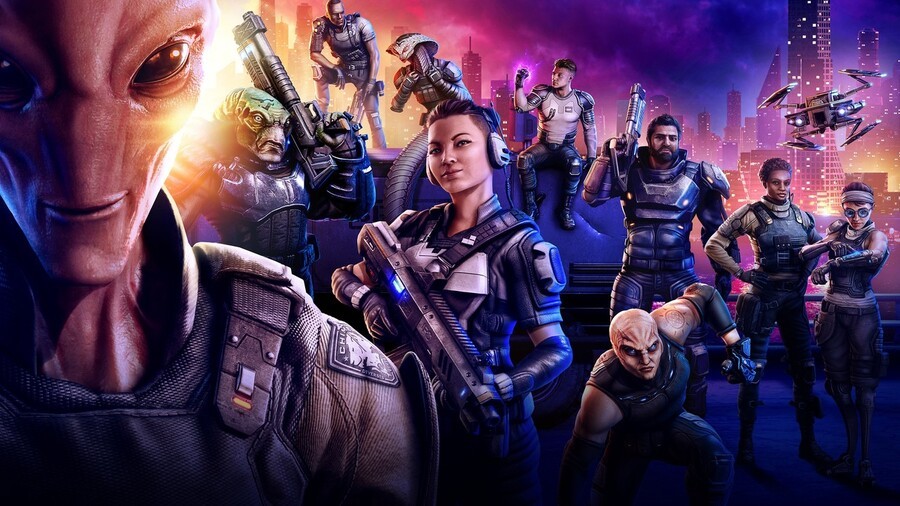 The chances of XCOM: Chimera Squad making its way to PlayStation 4 in the near future appear to be very high as the PEGI ratings board has just finalised an appropriate age grading for a console port. Spotted by Final Weapon, the rating was made public yesterday. This tactical spin-off released on PC back in April 2020 and garnered fairly positive reviews at the time. PS4 players haven't had much in the way of XCOM 2-like experiences to play for the past couple of years, so despite not being quite as good as what came before it, we'd always going to welcome a port of XCOM: Chimera Squad.
Instead of allowing you to create your own squad of alien-fighting heroes, the game was based around 11 set soldiers each equipped with their own abilities and skills. Upon its original PC launch, Eurogamer concluded: "Chimera Squad is a lot more approachable than XCOM 2. It's more direct, less expansive, sure, but also a little less muddlesome to stupid people like me. This isn't XCOM 3, but it isn't pretending to be. It's something different - a characterful, sharp-edged, surprisingly rich side-quest."
Would you like to play XCOM: Chimera Squad on PS4? Share your tactics in the comments below.
[source pegi.info, via finalweapon.net]