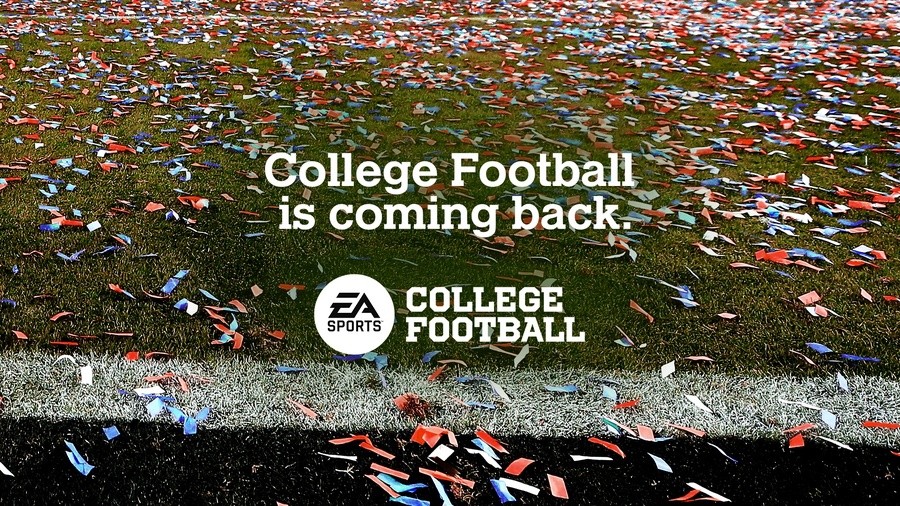 There was much optimism among the American football community earlier this year when EA Sports announced that it's working on an all-new College Football game for the PlayStation 5. However, documentation obtained from the Collegiate Licensing Company pegs a proposed July 2023 release window for the title, meaning you've got a long wait ahead of you.
When the game was announced in early February, the publisher admitted that it was "just getting started" with the project, so it's hardly surprising that the release is at least two years away. This isn't necessarily a bad thing, as without the strict annual cycle that the Madden NFL games are required to adhere to, there's hope that the organisation can spend a little time evolving its simulation.
The title will feature over 100 real-life teams, and their official logos, stadiums, uniforms, and game day traditions. There won't be any real-life players, however, due to ongoing litigation involving the NCAA. That could, obviously, change prior to launch – and EA Sports has said it's open to that – but for now it's basing the game on its colleges rather than its players.
One iconic school that won't be included is Notre Dame, as it released a statement recently explaining that it will not "participate in the game until […] rules have been finalised governing the participation of our student-athletes". That's obviously a huge loss for EA Sports College Football, but as alluded to earlier in the article, the publisher has a good couple of years to tidy up any licensing woes.
[source twitter.com, via gamespot.com, gamesindustry.biz]