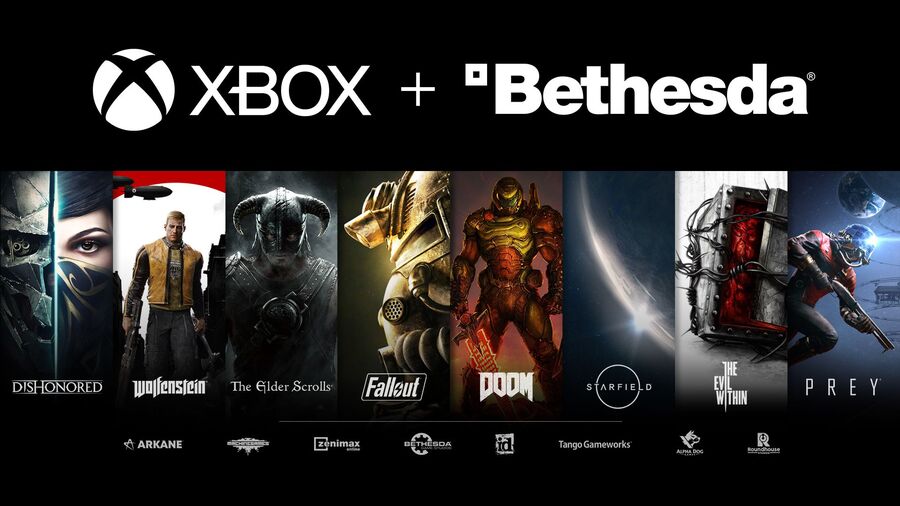 Microsoft has now officially acquired Bethesda, and the hardware manufacturer has celebrated the occasion with a new post on the Xbox Wire website. After welcoming the eight studios into the Xbox fold, head Phil Spencer then tackles the detail we've all wanted to be clarified for months. Will future Bethesda titles make their way to PlayStation platforms? Unfortunately, the wording he uses continues to be somewhat vague. Spencer says: "With the addition of the Bethesda creative teams, gamers should know that Xbox consoles, PC, and Game Pass will be the best place to experience new Bethesda games, including some new titles in the future that will be exclusive to Xbox and PC players."
The key word here is "some". We're just going to bold it and repeat the quote once more: "Including some new titles in the future that will be exclusive to Xbox and PC players." Phil Spencer stops short of revealing what those might be (we'll have to wait until E3 season for that), so it's unclear whether Sony consoles will see any Bethesda games beyond Deathloop and Ghostwire: Tokyo. Marketing deals see those two launch as timed exclusives later this year.
Essentially, it means we're still pretty much in the same situation as we were when this acquisition was announced. Some of Bethesda's portfolio will not launch on PS5 or PS4 anymore, meaning we'll have to play it by ear concerning what will release on Sony hardware. The questions over whether Starfield and The Elder Scrolls VI will come to PS5 remain unanswered for now.
[source news.xbox.com]