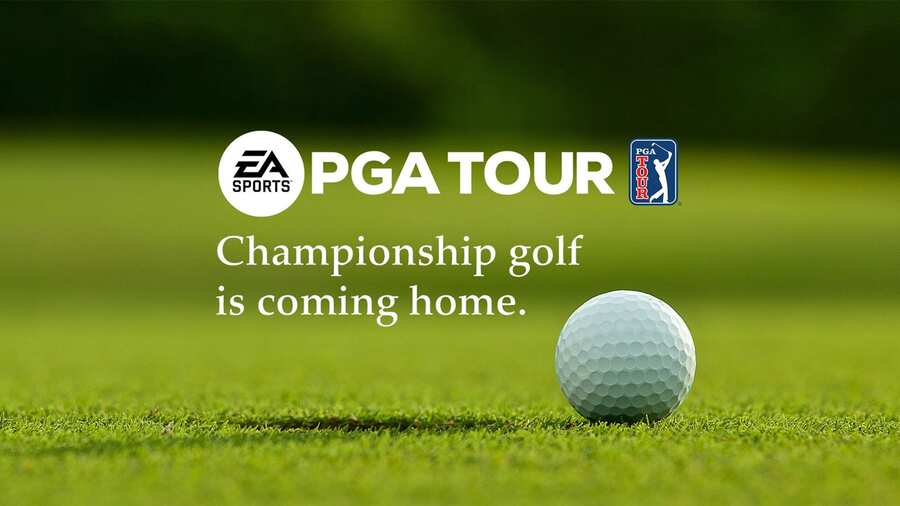 Update: Despite the announcement from EA regarding its next-gen PGA Tour title, 2K Sports remains committed to its own PGA Tour 2K franchise's future: "We've seen tremendous success with PGA TOUR 2K21 and look forward to sharing more information on the next PGA Tour 2K game, including Tiger Woods' exclusive involvement, in the future," a spokesperson told us.
---
Original Story: You may think golf is boring, but this story is anything but. Having successfully launched a best-selling sports sim with PGA Tour 2K21, publisher 2K Sports acquired developer HB Studios and signed a long-term deal with Tiger Woods, showcasing its commitment to the series. Now EA Sports has announced its own relationship with PGA Tour, and has revealed that it too is developing a next-gen golf game. Remember, EA Sports also recently sniped Codemasters from under 2K Sports' nose.
Named EA Sports PGA Tour – with a launch date to be announced in the coming months – "golf fans will be able to build their virtual career and experience the sights, sounds, and thrills of the PGA Tour including The Players Championship, FedExCup Playoffs, and more unforgettable events". It's part of a new "long-term deal" between EA Sports and PGA Tour which will see the publisher leverage its Frostbite Engine to deliver "stunning fidelity, breath-taking immersive environments, and approachable, dynamic gameplay".
The last EA Sports published golf game released on PlayStation 4 in 2015 as Rory McIlroy PGA Tour, but the publisher effectively abandoned the license after sales were lukewarm. "EA Sports and the PGA Tour have created some of the most memorable golf video game experiences together, and we couldn't be more excited to expand our sports portfolio with a new golf title on next-gen hardware," said the publisher's Cam Weber.
EA Sports is currently expanding its roster of sports simulations, with a college football game also in development. Meanwhile, 2K Sports is developing its own NFL title – although this will not be a simulation, as EA Sports has exclusive rights to that category. At what point do we consider this all-out war between the two publishing giants?